NEW articles daily! Subscribe below to receive daily updates with our new articles!

You often hear in the Philippines that it is "who you know" that helps you get things done.  That is so true.  Especially since a big part of Philippine Culture is to have a "go between" who can intercede for you if you are in a touchy situation.  The more "important" people you know, the better it will be for you, and the easier it will be to smooth things over for you, or help you accomplish that.
We are lucky.  We live in a nice neighborhood where there are lots of "important people".  VIPs – Very Important People.  Our next door neighbor just to the side of us is a retired judge.  He is a very nice man, and though I am not close friends with him, we exchange a few kind words if we see each other.  There are so many of these kinds of professionals living in our neighborhood – lawyers, doctors, judges, government people, etc.  What a wealth of resources.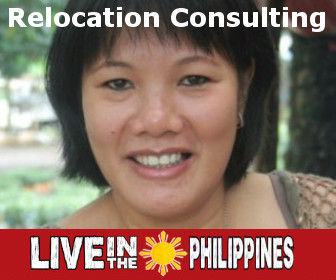 I used to think that knowing such people was really the key to success when it comes to life in the Philippines.  And, you know what, it is true, these kinds of people can play quite an important part in helping you through difficult situations.  But, you know what?  I have found that these are not the only type of VIPs who can be very helpful.
Who are the forgotten VIPs in Philippine Life?
The regular folks, or even those who you might think of as being from a lower economic class than you are.  These are the people who are:
Important connections
Very willing to help you, because they think YOU are important
The most friendly and helpful when you need something
What kind of people am I talking about?  People like tricycle drivers.  Barbers.  Workers at the Sari Sari store.  The "salt of the earth" type people.  Nine times out of ten, when I need something and can't find a way to get it done myself, these are the kinds of people that are the most helpful to me.
Basically, here in my neighborhood, I have two people that I consider to be really important resource people who can help me.  One of them is the "head tricycle driver" in my neighborhood.  His name is Aga, but everybody calls him "Bossing".  He is recognized by the other tricycle drivers as being the "boss" of the tricycle drivers in our area, although I don't think it is really official, everybody just knows that he is the "go to guy".  I'm not saying he is the go-to-guy if you need a tricycle ride, he is the go-to-guy if you need anything!  For example, about 6 months ago, Feyma and I went shopping on a very blistering hot day.  When we took our purchases outside and got in the car, it would not start.  We tried everything I could think of, but could not get the car started.
What did I do?
Call Bossing!
I told Feyma to take a taxi to our house, and to go find Bossing.  He generally hangs out with his tricycle on a corner about a block from our house.  If anybody knew what to do, who to call, or who to bring to look at our car, it was Bossing.  Feyma took off and within 30 minutes she was back.  She had Bossing, and a friend of his who is a mechanic.  Thirty seconds later, the car was running.  Both Bossing and the Mechanic refused to take any money, but we forced it on them.  Why did they do it?  Well, they thought that we were important people for them to help, we might be in a position to help them sometime.  Also, they did it out of the spirit of friendship.  In the end, between the two of them, we probably gave them P500 or so, I don't recall the exact amount.
There have been so many times when I needed something, and didn't know who to turn to, so I talked to Bossing.  Either it was something he could take care of for me, or he knew the right guy to handle the situation!  Bossing has never failed me.  He considers me to be his buddy, and I consider him to be mine.  He never misses a chance to say "Hi, Sir" or give me a wave as he passes by me on the street.  He is truly a nice man, and a good friend.
Don't forget Erwin!
The other person in the neighborhood who has turned into a good friend, and a great resource for me is my barber, Erwin.  Erwin has a little "hole in the wall" barber shop about 3 or 4 blocks from my house.  I always go there to get my hair cut, and because of that, Erwin is a good friend and has also introduced me to many other "regular folks" who live around his shop.  I always enjoy going to Erwin's shop and talking with the folks there while Erwin cuts my hair.
Yesterday, I was out for a walk… gotta get that exercise, you know!  As I walked down one street, a motorcycle came up on me from behind.  The rider started yelling at me, I could not quite make out what he was saying.  He stopped and looked back at me.  It was Erwin!  He was hollering at me that he would give me a ride and wanted to know where I was headed!  I laughed and told him that I was out getting exercise, and didn't need a ride, so we both waved at each other and he was off again.
For me, Erwin is a good friend, and a person that I turn to if I have a need that I can't figure out how to fill.  Maybe I am looking for  a gardener to work in our yard… Erwin would be the guy who could tell me who to talk to.  I have even told my kids that if they are ever on the way home from school or something, if they have a problem, they can go to Erwin and he will help them.  I mean, if Feyma and I are not home for some reason.  Erwin's shop is on the route between the school and our house, and I trust him implicitly.  I know that if somebody in my family has some kind of trouble, Erwin will help if he can.  The same goes for Bossing.
Having important people to help you in the Philippines is an important thing.  It is important, though, to remember that important doesn't always mean rich or powerful people.  Regular folks are sometimes more important in day to day life than the wealthy and powerful are!  Erwin and Bossing are two prime examples of that for me.