NEW articles daily! Subscribe below to receive daily updates with our new articles!

I got an interesting e-mail on Saturday evening.  Basically, the e-mail was from an American who had been living in Davao City for a couple of years or so, and he said that he was ready to return to the States.  I didn't really know why he wanted to return, but he did mention that one of the reasons was because he felt that it was the best thing for his child's education.
Anyway, the main point of this fellow's e-mail was that he had some stuff that he needed to sell, because it was too big and too heavy to ship or take on the airplane when he goes home.  Basically, there were 4 items that he needed to get rid of: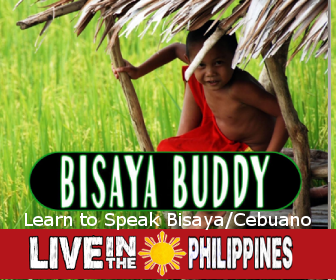 A Whirlpool Washing Machine (US style washer)
Three Air Conditioning Units
Well, I almost just deleted the e-mail, because I really don't need any of the stuff, and I really don't know anybody who does need such items.
As far as the washing machine goes, we normally have a laundry lady who takes care of hand washing all of our clothes.  Unfortunately, over the past few weeks, both our maid and our laundry lady quit, though, so we were shorthanded around the house.  While we were looking to replace them, our kids and nieces were taking care of washing the clothes.  I don't mind the kids doing a few chores around the house, I did chores when I was a kid.  But, I would prefer having a laundry lady and letting the kids do other things than the laundry.  Also, I know that over the years, Feyma has been wanting a "real" washing machine.  We brought a washing machine with us when we moved to the Philippines, but that died many years ago, and we have gone with the laundry lady since then.  I remember that a few years back, a friend of Feyma's moved back here from the States, and she bought a washing machine at SM, it was P38,000, and I could tell that Feyma wanted one.
Because of the fact that our labandera (laundry lady) had quit, and the fact that I knew that Feyma really wanted a washing machine, I figured that maybe we would buy this one, even if we didn't really need one.  After further communication, the fellow told me that the washing machine had been used only 10 times, because his mother-in-law could not afford the electricity cost of using a washing machine.  The new cost of the washing machine was P38,000, but he said that his asking price was P15,000, with the machine being in "like new" condition.
Feyma and I talked about it, and we decided to go have a look at the washing machine, and also at the air conditioner units as well.  Like the washing machine, we did not need the aircon units, as we already had air conditioning in all of our bedrooms, and they worked pretty well.
On Sunday, Feyma and I took a drive out to Mandug, on the outskirts of Davao City to have a look at the items.  Indeed, the washing machine looked like brand new.  The aircon units did not look new, but appeared to be in great condition, and they blew quite cold as well.
So, although we didn't need any of the stuff really, we decided to offer P20,000 for the entire lot.  That was quite a bit lower than the asking price for the lot, but like I said, we really did not need the stuff, and the guy really did need to get rid of it before leaving town.  At first, the fellow rejected my offer, but I told him that he could hold on to the stuff until he was ready to leave (next month) and that if he had not been able to sell it, he could contact me and I would take it at the price I had offered him.  I shook his hand, and turned around to leave, at which time, he changed his mind…
Hold on, hold on, OK, I'll take your offer!
Like I say, I was not trying to give him a low ball deal, but it just came down that he badly needed to get rid of the stuff, and I really didn't need it, but was willing to take it at the right price.  Our of the items we bought, the one that we wanted was the washing machine.  We will keep the washing machine (it works great, BTW), but we will likely sell the air conditioners.
About 5 or 6 years ago, I got a similar deal from an American who was leaving Davao.  I bought a ton of stuff from him, even including a pickup truck.  Got a great deal at that time too.
So, basically, the combination of this deal I got a few days ago, and the deal I got a few years back got me thinking.  If you live in the Philippines, and decide, for one reason or another, that it's time to bug out and go home… what are you going to do with your stuff?  This fellow who sold me the washing machine told me that he had been trying for months to sell the stuff, but he could not find anybody with money to buy it.  It's true that most expats really don't have any money, and live hand to mouth in a lot of cases.  But, if you have big stuff like aircon units and a washing machine (not to mention a pickup truck!), what will you do with the stuff.
I have an idea in mind about a possible way to go on this kind of "need to sell."  I'll tell you my idea in a few days, but for now, I would like to hear your ideas on how you would handle it if you needed to get rid of your big stuff that you could not move back.