NEW articles daily! Subscribe below to receive daily updates with our new articles!

For high school in the Philippines almost all students will go through the CAT before graduating. You would probably wonder what is a CAT? CAT means Citizen Army Training. Just like the military. We have to go through the drill and formation. For most of the schools here private or public it's really mandatory for a senior student to have the CAT. In my school, being just girls exclusively and not many senior students, that's why the junior students were called to filled in. With the CAT it also had a band that played while we were in the formation.
Our CAT uniform was really like the military, and we had a rifle too. Were using the fatigue and the shoes has to be really shiny and the belt. Our Colonel really checked our belt if she could see herself, just like a mirror. If she could not, then it's not shiny enough. You got punished for that. Also, there was a certain way to fold the handkerchief and the way to put the hat. If you had long hair you had to tie that and tuck it in inside the hat or use some hair clip that would hide your hair so that it wouldn't go in your face . The clip to be used had to be black. They really were strict on that.  Can you imagine the drill in the hot sunny day over 100 degrees. We got sunburned a lot. If there was a contest against all schoosl private and public school (GenSan and the neighboring provinces) we would really have the drill (practice) for a whole day with Saturday and Sunday whole day too. Sometimes one of the students would pass out being under the hot sun for hours. Try not to pass out because the punishment will await you. To be honest I passed out one time.  I think if I remember before going to school that day I didn't eat breakfast. Man I really suffered later. I just fainted while in the drill. When I felt  better later I had to give 20 push ups. I'm not happy to give but had to do it. Luckily it doesn't happen a lot. I think being an all girls school we wanted to prove to everyone that we can do it. To be honest we really got good marks during the contest. Scores for the contests were really for the formation, rifle assembly, the band and discipline of course for the Cadettes.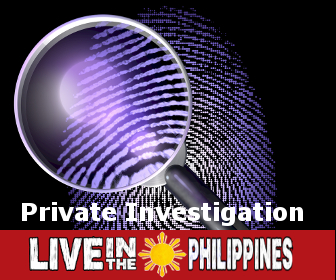 One thing too on the training, don't be late on the drill because the punishment would really be more than the push ups. Honestly on the military thing like the CAT students were not late. If our Captain leader said be here at 15 hundred we would be there 10 minutes before the time. But if our class president say we have a meeting at the classroom by 9am most of the classmates would be late like 10 to 15 minutes. I think because no punishment. With the military right in front of everybody you get punished.
In all honesty I'm glad to have the training. Just didn't want it to be 2 years. It's harder if your the lower year because as if your the slave. You will serve the higher years. It's like payback time. Since they were punished a lot in the junior years they will pay it back when time for them in the senior years. I guess I had resentment at that time. Looking back now its kind of funny and fun. It was fun though like all of us be punished and all of us do the push up or sitting in the air. Were so serious in the drill but when we get back to our classroom we would be bursting in laughter, but we would not let the officer know that we are laughing on that. We might get more punishment next time we have the drill.
One time during our junior years one of my classmates, she's really the clown in the class. Right before our CAT time, my clown classmate made a fashion show in our classroom using her rifle. She's really making all kind of tricks with her rifle. Of course we were all laughing at it. We didn't realize that one of the officer passed by the corridor in the classroom and saw what my classmate did. The officer didn't like it. We all got the punishment. She told us to give 50 push ups. She immediately said that it's a fault for all. We didn't say anything, we just followed because if you said something they would give us more punishment.
I will share next time our training its not an easy one especially if your aspiring to be in a higher officer and my best friend was the lucky one to be chosen as the Colonel.
Mabuhay!