NEW articles daily! Subscribe below to receive daily updates with our new articles!

Never heard of a throw away ticket?  Why would you throw away an airline ticket?  Well, read on and I will explain!
An airline ticket that is a throw away ticket is just what the name implies… a ticket that you will simply throw away.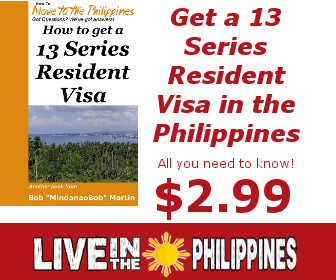 If you are traveling to the Philippines, depending on your visa type, you are required to have an ongoing ticket when you arrive in the Philippines. You need some ticket, whether you intend to leave or not.  This is where the throw away ticket comes into play.
There are a number of budget airlines that usually fly from Clark Airport in Pampanga or other airports in the Philippines.  These budget carriers often offer tickets to Thailand, Hong Kong, Vietnam and such for as low as $20 or $35.  It is relatively easy to find a throw away ticket for $50 or less.  This is a valid airline ticket that will indeed allow you to go to the destination that is printed on the ticket.  But, for most folks who come to the Philippines and want to stay longer than 59 days, they simply buy this cheap ticket, and they use it to show to the immigration officials when they arrive in Manila (or any port of entry in the Philippines).  Showing that they indeed have a ticket allows them to enter the country.  There is no law, though, saying that you must use your ongoing airline ticket.  So, for many people, after they have shown this ticket and been granted entry to the Philippines, they just throw the ticket away, and go on with their stay in the Philippines.
Philippine Immigration will never require you to show your ongoing ticket again after you have been admitted to the country.  If you go to renew your visa or do any other business at the Immigration office, no ongoing ticket is required and none will be asked for.