NEW articles daily! Subscribe below to receive daily updates with our new articles!

I get a lot of questions from people who want me to help them decide where in the Philippines they should retire.  What city is best for a foreigner?  Well, that question has as many answers as there are people!  Everybody is different, has different interests and desires vary from person to person.
Maybe you are a person who likes a lot of privacy and quiet?  If so, maybe you would be making a mistake by settling in a City, perhaps some secluded  beachfront in the middle of nowhere would be more suited to you.  Maybe you are the type who enjoys beaches.  If so, you wouldn't want to settle in Baguio, because it isn't on the beach.  Again, if you are looking for warm weather and sunshine, Baguio offers a cooler climate with more rain and probably wouldn't suit your needs.  If you are hooked to your foods that you enjoy in your home country, better to settle in a larger city like Manila, Cebu or Davao (and a few others) to ensure that you will be able to get a good supply of imported goods.  Every city is different, and offers different benefits (and drawbacks too), so just do some research before making your decision.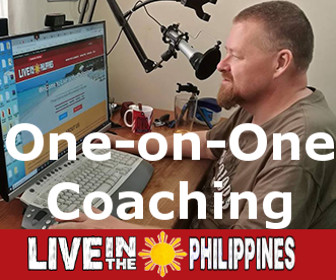 Another thing to remember – narrow your list down to a few cities that are of interest, then go and see them!  It is not expensive to travel around the Philippines, so you have the perfect chance to do some investigation and sample the flavor of each city that you think is interesting.
Now, with those things in mind, let's look at a few cities that seem to be favorites of ex-pats:
Of course, ex-pats choose many other towns and cities in the Philippines.  I have just listed a few places that seem to have higher ex-pat populations.  For me, a higher number of ex-pats means that you are more likely to find the goods and services that you expect or hope your new home to have.