NEW articles daily! Subscribe below to receive daily updates with our new articles!

Whenever I meet somebody new, or if I see an old friend that I have not seen for a long time, inevitibly the talk always seems to touch on where I live. When I tell them that I live in the Philippines there are two different reactions to the tidbit of information.
You live in the Philippines? Oh, I wish I could do something like that! Life in the tropics! Free time! Away from the rat race that I face every day! What a great life you must have!
Why in God's name would you want to live in that kind of a place? I will never leave the United States!
There are slight variations, but basically these are the two different reactions when friends or others learn about where I live. I will say that moving to the Philippines has it's ups and downs. It is not perfect, after all there is no perfect place on the earth, is there? Overall, though, when I look at all of the factors, I love living in the Philippines. I have a better lifestyle, less stress, a nicer climate. The benefits are many. The negatives are only a few – when you live in a different culture there are always little annoyances that you have to learn to deal with. But, deal with them and enjoy!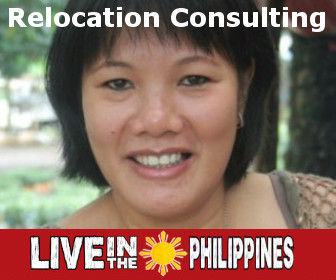 Why, though, do a significant number of people react so negatively toward living in the Philippines, or basically to living anywhere outside the USA? That is a question that I don't know the answer to! I do know that some people tend to think that I am sort of "anti-American" by leaving the country. Honestly, nothing could be further from the truth. I love my country, I just don't happen to live there.
What I do believe, though, is that a lot of people are scared or intimidated at the thought of starting a new life in a different part of the world. They cover the intimidation and fear with a wall. That is how they protect themselves from even entertaining the thought of living abroad.
What do you think?