NEW articles daily! Subscribe below to receive daily updates with our new articles!

Girl on the Jeepney
This girl on the Jeepney was a cutie too!
Well, indeed, on Thursday this past week, it happened once again. Yep, I met another girl on the Jeepney!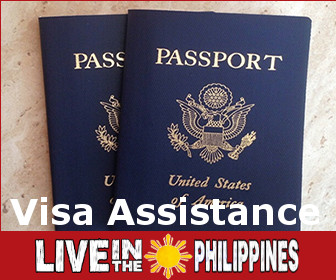 And, I can tell you, this girl on the jeepney was a real cutie.
This time, I did not sit far away, she was actually sitting right across me, I could reach right out and touch her, and being honest, I did! I was so tempted to do that because ever since I got on the Jeepney, the girl on the Jeepney was reaching out trying to touch me. Imagine the temptation, finally, I could no longer control myself, I reached across and touched the girl on the jeepney. Not only touched her, I hugged her! She was pretty happy when I did that too!
I did ask permission
Before touching her, though, I did ask permission and was told it would be fine. That put me at ease, and I proceeded! The girl was so happy that I did. After only a couple moments, the girl reached for me and wanted to sit on my lap, so I obliged her.
How it all got started
I got on the Jeepney at Bankerohan, the largest Public Market in Davao City. I had bought a few products there and was ready to head home. When the right jeepney came along, I hopped on and sat at the back, just near the door. When I looked across the aisle, there she was, and she was staring at me. I hollered out that I was going to pay, sent my change up to the driver, and told him where I was going, in Bisaya. When I looked back across the aisle at the girl on the Jeepney, both her mom and her Lola had their hands over their mouths!
Mom and Lola told me that they were so surprised when they heard me speak Bisaya, they were just shocked! The girl on the jeepney didn't seem to care, but she was fascinated with me nonetheless. I would estimate her to have been about 8 or 9 months old. I spoke a little with Mommy and Lola and they were nice. Turned out they lived not too far from me.
The Jeepney came to a stop
When the Jeepney came to a stop, waiting for traffic, I asked the Mom if it would be OK if I held the girl and had a picture with her. Both Mom and Lola were so happy when I asked and very happy to oblige. I was also happy because I like kids a lot. My son who was traveling with me snapped a picture of me holding the girl on the jeepney.
I showed the picture to my son, the girl on the jeepney, Mommy, and Lola. Everybody smiled and laughed, and we enjoyed the rest of the ride home.
People on the jeepney are friendly
I have always found the people on the jeepney to be friendly and open to conversation. In most cases, Filipinos can be shy and they don't usually start off a conversation, but if you say hi, the conversation will go on and on!
Pretty much every time I have said hi to somebody on the jeepney I have gained a new friend, so I like to greet the people, especially if they are looking at me.
Kids on the Jeepney
Kids will often stare at me on the Jeepney, just like the girl on the jeepney did. Whenever a child shows curiosity about having a foreigner on the jeepney, I always talk with them, and they seem to enjoy that. If it is a little kid I might give him a few pesos (my change from my fare usually) and they get a big smile on their face. That always makes my day.
It was time to get off of the Jeepney
When it was time to get off of the Jeepney, I handed the girl on the jeepney back to her Mom. The girl was not happy.  She wanted to stay with me! She cried and kept reaching to me showing that she wanted to come back! Maybe I will see her again sometime!
Did you see my other articles
Did you see my other articles about girls that I saw on the Jeepney?
I was infatuated with this girl and had to follow her home!