NEW articles daily! Subscribe below to receive daily updates with our new articles!

My Jeepney Ride
Was it fate?
Last week I took a ride on the jeepney, perhaps it was a "fateful Jeepney ride". Maybe not. Let me tell you what happened.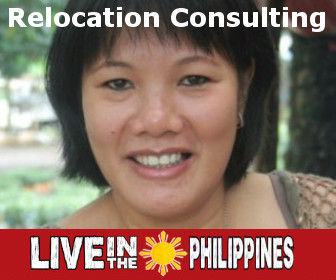 My wife is abroad
Feyma is in the USA right now, as are two of our sons, Aaron and Jared. So, I am left here in Davao City with our oldest son, Chris. Feyma and the other two boys will be in the USA for the next several months. Feyma and I have been married for nearly 28 years now, so being apart is a bit lonely for me. I can deal with it, but having a companion is something that I enjoy and miss.
I went to the City
Last week, I had some business I needed to take care of, so I went into the City for a half day or so. We live in Davao City, one of the largest cities in the Philippines, but we live a bit on the outskirts of town, and I don't head to the city center every day.
Living a bit far out of the city center, I almost always ride the jeepney, as taxi fares can add up. I actually enjoy riding the jeepney, though, anyway. I enjoy it because it is kind of a cultural experience in my mind. There is only one jeepney route that comes out where we live, so we tend to see a lot of the same people on the jeepney when we ride. It is a good way to meet and get to know our neighbors because of that.
When I went home
When I had completed the things I needed to get done, I headed over to an area where I knew I could catch a Jeepney home. There is one particular place in the City where the Jeepneys that go to our area wait for passengers. So, I headed over there, because it is always sure you can get a Jeepney there.
When I boarded the Jeepney, there was only one other passenger on the vehicle. It was a girl, probably in her mid-20s, I'd say. She was sitting up at the very front of the Jeepney. I like to sit at the very back by the door, so I sat down. It was time to pay for the ride (P18), so I passed my fare to the girl (or should I say young lady) so she could give it to the driver. I didn't pay the girl much attention, other than thanking her for passing on my payment.
After 5 minutes or so, the jeepney was full and we were headed toward the area where I live.
Then I noticed something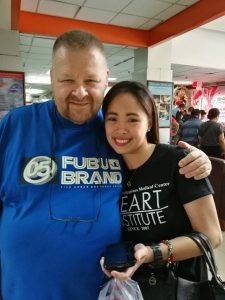 Maybe 10 or 15 minutes into my fateful jeepney ride, I looked up toward the front of the jeepney. I noticed something. That girl that I had passed my change to caught my eye, and I wanted to talk to her. I just knew I had to talk to her. It was eating at me. But, I was all the way in the back of the Jeepney, and she was all the way in the front. There were about 10 people between where I was sitting and where she was sitting.
Honestly, I kept watching her for the duration of the 40-minute ride on the jeepney. I couldn't help it. Perhaps it was fate, thus my fateful jeepney ride.
Maybe I could talk to her when we got off of the Jeepney
I decided that since I knew I had to talk to this girl, I would get off of the jeepney at the same stop where she got off. We both seemed to live in the same area anyway since we were on the same jeepney. I was hoping that she would get off near where I would get off of the jeepney, not far from my house.
As we got near to my exit point, near my neighborhood, she was still firmly ensconced in her seat on the jeepney. What would I do? She was not moving.
I decided
Well, as I thought it over, I made my decision. I really wanted to talk to this girl, but it was time for me to get off of the jeepney. What did I do?
Check back for my next article and I will share with you what I did. You might be surprised at the way the whole thing worked out. I know I was surprised. Not being the type of guy who normally approaches girls like this, I was nervous. I will explain it all to you next week. Stay tuned!
Were You Intrigued by this Article?