NEW articles daily! Subscribe below to receive daily updates with our new articles!

I really liked Jason's article on Wednesday (Tuesday for you guys that are way behind us in time, like in the States). 🙂
Whenever a writer "bares all" and lays something out on the table, the results are always a good read, and such an article helps us know the person more "intimately".  I really thank Jason for laying himself on the line in his article  ThePhilippines – A Cure for Mental Illness, Boredom, and Stress?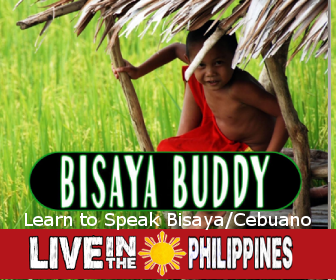 I do believe that a fair number of expats who come to the Philippines suffer from mental disease. I am not saying they are crazy or "looney" in some way. No, many people with such a problem may not even be recognizable as having a problem. Many people may just be bored. Others might have a more serious problem but it is more or less taken care of with medication. The reason I think it may be a fairly common problem for expats is that I believe in some cases people with such a disorder will try to run away to a different place, thinking that leaving their home may be the answer. Usually, though, it is not so.
I want to focus on boredom
After reading Jason's article, I thought about it and I think that boredom is a problem for many expats. Having this blog for more than 12 years now, I get a lot of emails from people who read the site. Over the years, I have received similar emails many times, saying something like "how do you keep from getting bored here? What can you do? There is nothing to do here." and that kind of thing.
To be honest, other than brief periods of feeling bored, which I believe is normal for any person, I really have not experienced a problem with boredom at all.
I have been involved in so many activities here. I have learned a language, and am working on learning another now. I have this website, of course. I have traveled extensively in the Philippines, and particularly all around the island of Mindanao. I have taken in and tried to learn a lot about the culture here. All of these are activities that take a lot of time and keep me busy for years on end. If I tire of one of those things, I move on to another one for a while. I find each of these things to be both therapeutic and also beneficial in making my life happier here.
Business has been a Godsend
Since my early days in the Philippines, I have gotten into many kinds of business. This is an activity that has kept me very busy, made me a lot of friends, helped me learn new things, and basically kept me from being bored.
If you are bored, I think that getting into a business would really benefit you. It does not have to be a very big corporation or anything. A simple online business will bring in a few bucks (if you are running short on money that is very stressful and likely could lead to mental issues in my view), keep you busy, and keep you learning new things. All of those things will make your life happier. Of course, if you don't know how to do online business that might stop you. But…
As I eluded to in the last paragraph, some people tell me that they know nothing about the Internet and could never do an online business. I have never been trained or educated in computers. I taught myself everything I know. And, these days it is much easier than it all was back when I got into it. Also, these days there are a lot of people that can help you, train you, coach you, and basically make your online business a turnkey solution that will just work without a bunch of work from you!
I know that many people won't believe this, or think it is impossible, but believe me, it is not. I have been working on something lately with some friends to make this kind of thing a reality… a turnkey online business that anybody can do. Pretty soon my friends and I will be ready to share this with you and others. In fact, I think we are probably just a few days away!
Another way this can help
I hear from a lot of people who tell me that they badly want to move to the Philippines… but how will they make money here? How will they survive? They don't have enough money to come here without an income. Well, again, the idea I have been working on will help those people too! If you are wanting to move here, but trying to figure out how you can possibly make it happen, stay tuned, I have an answer on the way.
Best of luck to you
If Mental Disease or even just boredom is something that you struggle with, I certainly wish you the very best of luck.  Thankfully, I have never suffered that type of problem, although I have had many health problems of my own over the years. Thankfully, I am overcoming that, and have really turned my own health (physical) around in the past year or two. I would suspect that a mental disorder is more difficult to overcome than a physical ailment in many cases, so I know the road is tough.
Jason, thank you again for sharing. Your article will likely bring help to a number of readers. You should be proud of that.