NEW articles daily! Subscribe below to receive daily updates with our new articles!

Somebody e-mailed me last night asking a question about bringing their belongings with them when they come, and how much duty they will have to pay to the Philippine Customs for that.  I am sorry, but right now I have lost your e-mail!  I am in the middle of migrating to a new computer, and my e-mail files got corrupted in the process.  I am still hoping to recover all of that, but it isn't sure.  I thought I would post this info in hopes that you will see the information you are looking for. Also, I am sure that others will need this information as well.
Any of the visas that give you resident status in the Philippines, which would include the Special Retirement Visa and also the "13" series of visas give you an opportunity to bring your personal belongings.  The law is written that you can bring up th $7,000 worth of goods without need to pay any taxes or fees to the Philippine Government.  I entered the Philippines on a 13(a) visa – meaning that with my wife as a former Philippine citizen, they grant all of our family resident status here.  At the time of my entry (2000) the same $7,000 value was in place for the value of the belongings that you could bring.  Well, we brought a lot more than $7,000 worth of stuff, and no taxes or fees were imposed.  The customs officials didn't seem to care how much there was.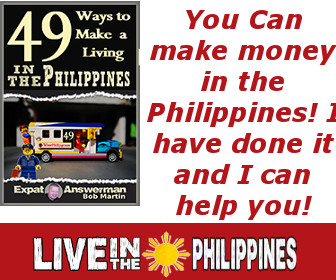 There is one catch – and this is something that the customs officials kept a close eye for – you CANNOT bring in a car as part of your tax free allowance.  On a car, the customs duty is 100% of the original purchase price.  So, if you paid $20,000 for a car 10 years ago and bring it here, you must pay $20,000 in customs fees.  In my opinion, it's best to just sell your car before coming to the Philippines and buy a new one here.
Now, keep in mind that the law says you must pay customs on anything over $7,000.  So, if they decide to charge you, you have to pay it!  But, in practice, myself and others that I have heard from have not had to pay any fees on the value over $7,000 in personal goods.