NEW articles daily! Subscribe below to receive daily updates with our new articles!

A real Durian Lover
Few Westerners are Durian Lovers
Want to see a real Durian Lover? Watch the video above.
I know westerners whom I would consider a durian lover, but this guy takes the cake. Look at the sparkle in his eyes when he eats durian!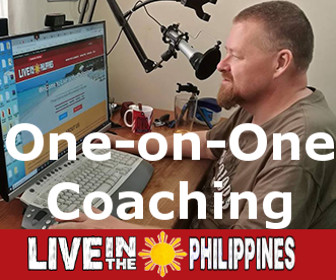 To me, this is the sign of a real durian lover.
Knows his stuff
I can also tell that over the years this guy has eaten (more than) his share of durian! To be honest, I have eaten my fair share of durian as well (that is a big clue as to my feelings about durian). A real durian lover? For sure, this is the guy. He has durian expertise. From the way he talks, I feel that he travels and eats durian in many parts of the world.
Durian Travel
Did you know that it really is true that a durian lover really will travel the world to eat durian in different locations? Durian is big all over SE Asia, but it is particularly big in Thailand.
Speaking of Durian Travel and Thailand, don't miss this amazing story!
There is a guy in Thailand who is known a the Durian King. Durian is known to be an aphrodisiac. This Durian King in Thailand has sort of "Durian Pleasure Palaces" in different parts of the country. You can go there and you select the durian that you want, and the lady that you want, go with the durian and the lady to your room, and well… I guess you should say that after eating the durian you let nature take its course.
So, will you be heading to Thailand to see the Durian King? 🙂
Durian Week is Almost Over
Tomorrow will be the last day of Durian related posts and I will reveal my true feelings about Durian! I did give you a clue, but you never know how I really feel unless you read my article tomorrow!
Don't miss any of the series!