NEW articles daily! Subscribe below to receive daily updates with our new articles!

When you are reading LiP and "Bob" is mentioned, most people would think about me.  MindanaoBob, Bob Martin.  I am the owner of this site.  But there is another Bob who is practically a legend here on LiP as well.
Who am I talking about?  BobNY – Bob from New York.  Bob has been hanging out as a reader here on LiP for many years, and he even writes and submits an article from time to time as well.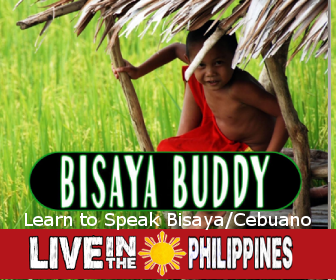 Bob started visiting the Philippines, I believe, around 9 years ago.  Bob is a very loyal man, and he is a "favorite son" of Iligan City, in Northern Mindanao.  If Bob is coming to the Philippines (which he generally does at least once per year), you can bet he is going to visit Iligan!
A couple weeks ago, I posted a video about foreigners having fun in Mindanao, and Bob mentioned in a comment about his videos in Iligan City, having fun there.  So, I was over on YouTube and looking at some various videos to feature here on LiP.  I saw the video above showing Bob doing a Zip Line ride in Iligan City!  I thought it looked like Bob was having fun (although he looked a bit scared too!), so I thought I'd feature it here on LiP.  Bob, you are a real promoter of Iligan City, and I am sure that the people there appreciate you very much!
If you take a look in the background in this video you will see that there are some large and very beautiful waterfalls in the background.  That is Maria Cristina falls, the most famous falls in Iligan City.  But, Maria Cristina is certainly not the only waterfall in Iligan!  Iligan is the City of Waterfalls, and there are lots of beautiful waterfalls there!  I have been to Iligan many times, and visited a lot of the waterfalls, it is a great experience.
Bob, keep enjoying your trips to Iligan!  I am expecting that one day you will be living there in Iligan – even if you don't have a plan for that yet!