NEW articles daily! Subscribe below to receive daily updates with our new articles!

On today's episode of the Expat Answerman Vidcast, we cover a couple of topics. I am enjoying doing these videos and I hope you are enjoying them too. I am still making improvements, so please bear with me!
I start out today by sharing an update about my family. Feyma and my kids have been traveling a lot this year, and I just wanted to get you guys up to date on what they are up to. We got a big surprise last week when two of the family members arrived back at home in Davao. Who arrived at home? Check out the vidcast to see!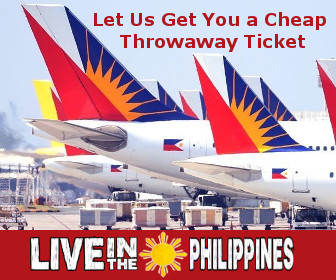 For our viewer question today, we got a voicemail from James. James has a fiancee from the Philippines and he wants her to come visit him in the United States. Can I help him work out a visa for his fiance? Well, you'll have to watch and see, and I share some advice with him that may help YOU save thousands of dollars. As I have said before on my podcasts and vidcasts, there are plenty of scammers in the Philippines, and James might just have gotten into one himself. Listand and make sure that you don't get into that same problem!
So, give the vidcast a watch and see if you pick up on anything new.
Do You Have a Question?
If you want to send a question for inclusion in a future Podcast, just use the app below, click on the button below, where it says "Start Recording".
Questions submitted by eMail will no longer be answered, you must submit through the voice message above.
Thanks again for listening, everybody!