NEW articles daily! Subscribe below to receive daily updates with our new articles!

Everything you might want to buy is cheaper in the Philippines, right? Well, I'm sorry to inform you, but it just ain't so. Indeed, many things are cheaper here, but the truth is, many things are much more expensive here than in your home country, you can bet on that.
For the most part, the things are quite expensive here are imported products. If there is something that must be imported from the west, such as the United States, you can bet, it's going to be significantly more expensive here than it is there.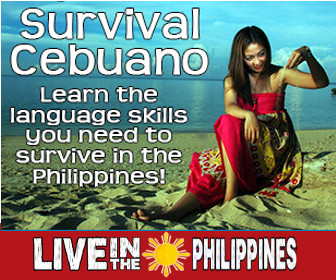 Last year, when Feyma went to the United States to work in Alaska, she shipped a number of Balikbayan boxes home, to the Philippines, with staples, items that we use on a regular basis. On some items, it was all about price. These are items where we use the same brand here in the Philippines as we use to use in the United States. Imported products, American products, which are imported here to the Philippines. I'll get into some examples of that shortly. In other cases, she purchased better quality merchandise than what we can get here in the Philippines. Cases where we use Filipino brands of items, but for a similar price, we can get much higher quality American-made products. Or, products that were made to be imported into the United States.
How much savings?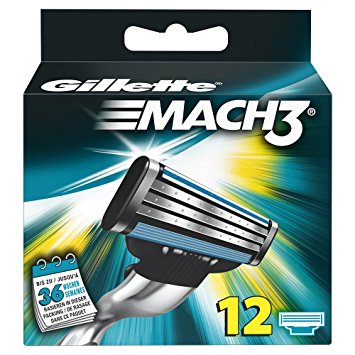 I use Gillette Mach 3 razors. I have a nice metal handle, on which I can put Mach 3 blades. I feel they are good quality, and they are available here in the Philippines, but at a high price. Because of the high price, I do my best to maintain their quality, keeping them clean and dry, etc. so that they will last longer. When I go to buy new razor blades the price is P350 for two blades. That is around US$7 for two razor blades. Outrageous. Additionally, the peso has been sliding in value in recent months, and you can be sure that the price of these imported razor blades is going to increase soon. In November, before Feyma came home to the Philippines, she took a trip to Costco. She saw some Gillette Mach 3 razors. These were razors which included the handle, the blade, and also a can of shaving gel. In each pack, you got 14 razors for a price of $14.99. That makes the cost $1.07 per razor. Buying just the blades alone in the Philippines would cost you 2450 pesos, a whopping $49. Feyma bought several of these packs of razors, for me to use in the coming year. What huge savings. In addition to the savings, over the years, I've come to realize that the Gillette razor blades being sold in the Philippines are not of the same quality as the ones sold in the United States. Much lower price, much higher quality. Hard to beat that combination.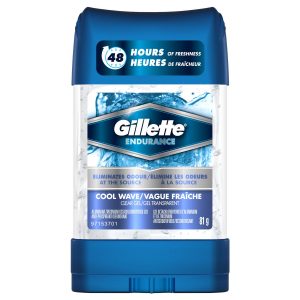 Another example, and sticking with Gillette, I use Gillette deodorant. This deodorant is 200 pesos per container here in the Philippines, $4. Also, on her trip to Costco, Feyma purchased some of the same Gillette deodorant. She purchased packages contain six containers of the deodorant, at a cost of $9.99 per package. $1.67 per container of deodorant. That's 83 pesos, compared to 200 pesos, which will be increasing because of the sliding value of the peso.
A lot of times, buying something because it's cheap is not a good value. In one case you may be buying an inferior product, or in another case, you may be buying things you don't really need, just because they are cheap. But, it in the cases I have pointed out, these are products that we use on a daily basis, and she was just able to get them at a much lower price for the same items. You can't really go wrong on this.
Not always cheaper in the Philippines
So, as you can see, things are not always cheaper in the Philippines. As I said at the outset, many things are much cheaper here, but not everything.
For the coming years, Feyma will be going back and forth between the Philippines in the United States regularly. This really gives an opportunity to get the cost savings from each country. By things in the United States when they're cheaper there, by things in the Philippines when they are cheaper here. It's a no lose situation.
Arbitrage for business
Basically, this kind of practice can be called arbitrage. Take advantage of things in one country when they are cheap, and sell them at a higher price in the other country where there expensive. One of my sons already has a plan to do this for business. He will also be going to Alaska for the coming years to work there part of the year. He can make very good money there, then come back and live cheaply in the Philippines. This particular son is into sports, sports apparel, and that sort of thing. He has a plan to buy sports items, sports shoes, and other such things in the United States. He will then sell those items here in the Philippines. Some of this kind of stuff will sell for three or four times the US amount here in the Philippines. If he sells it for just double or triple, it still offers savings to people here, and it also offers big profits to him. There are so many possibilities.
Anyway, I just thought I would share this with readers, it might be interesting to some.
But remember, it's not always cheaper in the Philippines.