NEW articles daily! Subscribe below to receive daily updates with our new articles!

The day after tomorrow is July 4th.  Independence Day in the USA.  It is with no pleasure that I write this article, but maybe it is time for Independence FROM the USA.
I try to be a well reasoned guy.  I try not to be reactionary.  Sometimes, though, things that we all say might come across as reactionary, or wild thoughts that are out of place.  I hope this post, while I acknowledge that it might sound that way, does not come across that way.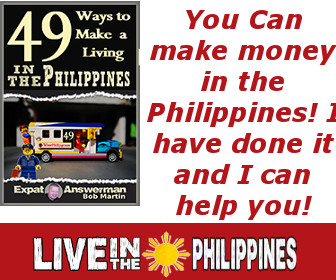 I left the United States nearly 15 years ago.  I have never looked back, or had doubts about whether I did the right thing.  My life has worked out well and I am happy with my decision.  For many of you reading this, I believe that now is the time that you need to make a move and get the heck out of the United States too!
Why?
Well, the answers are pretty obvious if you take a hard look at the country right now. The United States is falling apart.  I mean that both literally and figuratively.
Literally?
Yes.  The infrastructure is falling apart in the United States.  Back in November, I happened to catch an episode of the US TV show, 60 Minutes.  They had a feature regarding infrastructure in the United States and how it is not being maintained.  Do you remember a few years back there was a bridge on an Interstate Highway in Minnesota that collapsed?  As I recall, I believe that some people died when that happened.  Well, according to this 60 Minutes episode, there are literally thousands of bridges in the USA that are in shoddy condition and could collapse at any time.  The same show had information concerning an Interstate overpass in Pennsylvania that was in such a state of disrepair that they had to build a structure under it to stop the falling pieces of the overpass from hitting cars below!
In the USA, there is a gasoline tax that is supposed to pay for highway construction and upkeep.  It is fairly obvious that the money is being redirected to other things, probably paying for wars, foreign aid and interest on the huge debt.  If it were being spent on the highway system as it is supposed to be spent, we would not have pieces of highway overpass falling off and damaging cars below.
It was back in the 50s, under the Presidential administration of Dwight D. Eisenhower when the Interstate Highway System came into existence.  Those were simpler days when the country was not distracted with so many outside influences and the country could focus on it's real needs.  These days, money is spent on so many things that really have nothing to do with the actual needs of the nation or its people.
Figuratively?
Again, yes.  There are so many very visible signs of American society crumbling that it should be obvious to anybody who cares to have a look.  American society is literally falling apart.  The middle class is disappearing.  Most of those in the middle class are not moving upward, they are falling down to the lower classes of society.  And, those people as well as the people who were already part of the lower classes, are getting restless.  Especially the minorities.  We are seeing the beginnings of race riots returning to the United States.  Killings of police officers.  Looting.  Destruction of businesses.  Generally, people showing their displeasure with the system.
I have watched this stuff on TV with disbelief.  I wonder what is going on in my former homeland.  But, as I watch and think about it, I believe the situation will only get worse.  At the very least, it will get much worse before it gets better.  I am not even sure it will get better, at least not for a long time.  I believe that a period is coming when race riots will be the norm.  Check that.  It might not be best to classify what is coming as "race riots" it might be more correct to say "class riots".  The poor rioting against the rich.  Problem is that what I am seeing is that the poor are attacking those who are moderately more successful than them, not the true rich.  The truly rich are isolated and not easy to get to.  If a poor rioter wanted to burn down Bill Gates' house, do you think he could do it?  It is doubtful because there would be security to stop the rioters long before they got close enough to Gates' house to do any real damage.  But, "old Charlie" can't afford the security to stand guard on his shoe store or auto parts store.  The rioters can and will burn those businesses down.  It makes no sense, because Charlie is not rich, just a little more successful than the rioters, and Charlie is employing 30 or 40 of the people who are rioting!  When things calm down those rioters will soon realize that they don't have a job anymore.  They may or may not realize that it is their own fault because they destroyed Charlie's business and killed off their own job.
What can you do?
Well, there are only two things to do from what I can see.
Stay and fight for change
When I say "fight" I don't necessarily mean literal fighting – being out on the street with weapons, although it may come to that.  What I mostly mean is to push for change.  Push for improvements.  Lobby your government.  Do things to make life better for the lower classes of people, the ones who will be rioting.
Personally, though, I don't think this solution will work.  For real change to happen it takes a lot of people fighting the good fight.  Every indication, though, is that the vast majority of Americans are tired of the fight.  At least at this time, the majority of people are just sitting back watching and not willing to stand up and demand change.  Even when it comes to elections, the American population seems content to just let things continue to go as they are.  I am not blaming one political party or the other.  There is blame for every politician to share.  But, every indication would tend to show, right now, that fighting for change is futile.
Pack up and move on
I packed up my stuff and left the USA some 15 years ago.  I did not leave for political reasons or societal issues.  I left because I wanted a change, and adventure. At this point, if I were still in the USA, though, I would have to be thinking about getting out while the getting is good.  It is possible to wait too long, and I believe that waiting much longer may be a mistake.
There is great living abroad.  Moving to a foreign country isolates you from the unrest in the USA.  It need not be any part of your life.
When you become an expat, you are kind of in the middle.  Living here in the Philippines, I don't really get too involved in the Philippine political or governmental system.  I also have virtually no involvement in American politics or government.  In both cases I am more of an observer than anything else.  It leaves me free to just live my life and enjoy myself.  It gives me time to enjoy my family, and worry about things closer to my own life than things off in some government building thousands of miles away.  I used to be a real "political animal".  I volunteered to work on political campaigns.  I was active in party politics.  I am so glad to be away from that.  I get much more enjoyment out of watching my kids grow up.  Interacting with family – immediate family and also extended family.  It gives my life purpose.
Take a look at your life
I see the signs on the wall.  They are clear to me.  It is time to move on.  It is time for others to follow the same path that I took 15 years back.  I already see signs that it is happening.  Here in the Philippines, where I live, there are more an more Americans moving in.  Back when I came here, you didn't see many Americans around town.  Today, though, I can't go to the City, to the Mall, or any other public place without seeing other Americans.  People, it would appear, are moving out of the USA.  It is only a trickle now, but the drips are becoming more frequent than they were when I moved out.
What about you?  Will you be joining me as an expat?  You don't have to move to the Philippines like I did.  There are plenty of other choices that you can make.  The world is filled with perfectly good choices of places to live.  We grew up at a time when being born an American was considered a blessing.  I fear that those days have passed us by.  I think most Americans acknowledge that, but many say that the USA will come back and we are only in a temporary dip right now.  I fear that those people are wrong, but who knows?  My question for you is, whether it is a temporary dip or the new normal, why wait it out?  You can make a life change and start enjoying life now.  It's all up to you!