NEW articles daily! Subscribe below to receive daily updates with our new articles!

Tourist Visa to LIve in the Philippines
If you want to live in the Philippines, you need some kind of visa to stay here. Let's look at one way you can do it: tourist visas.
2018 Update
This article is a couple years old (2016), and there have not been many changes since publication, but I get questions from plenty of people asking for an updated version of the article, so here it is! Small changes have been made to keep the article as fresh and up-to-date as possible!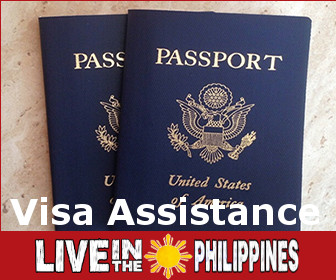 This article applies to those from Visa Waiver eligible countries
Those from Visa Waiver eligible countries (listed below) can use this method to live, more or less, permanently in the Philippines. Read the rest of the article to find out how permanent it is. Countries not on this list are "visa restricted" countries and cannot avail of the benefits listed in this article. We will be coming out with a new article in the near future explaining how those from visa restricted countries should act in order to live in the Philippines.
Visa Waiver Eligible Countries
Nationals from the following countries are allowed to enter the Philippines without a visa:
Andorra
Angola
Antigua and Barbuda
Argentina
Australia
Austria
Bahamas
Bahrain
Barbados
Belgium
Benin
Bhutan
Bolivia
Botswana
Brazil
Brunei Darussalam
Bulgaria
Burkina Faso
Cambodia
Cameroon
Canada
Cape Verde
Central African Republic
Chad
Chile
Colombia
Comoros
Congo
Costa Rica
Cote d'Ivoire
Cyprus
Czech Republic
Democratic Republic of the Congo
Denmark
Djibouti
Dominica
Dominican Republic
Ecuador
El Salvador
Equatorial Guinea
Eritrea
Ethiopia
Fiji
Finland
France
Gabon
Germany
Ghana
Gibraltar
Greece
Grenada
Guatemala
Guinea
Guinea Bissau
Guyana
Haiti
Honduras
Hungary
Iceland
Indonesia
Ireland
Israel
Italy
Jamaica
Japan
Kenya
Kuwait
Lao People's Democratic Republic
Lesotho
Liberia
Liechtenstein
Luxembourg
Madagascar
Malawi
Malaysia
Maldives
Mali
Malta
Marshall Islands
Mauritania
Mauritius
Mexico
Micronesia
Monaco
Mongolia
Morocco
Mozambique
Myanmar
Namibia
Nepal
Netherlands
New Zealand
Nicaragua
Niger
Norway
Oman
Palau
Panama
Papua New Guinea
Paraguay
Peru
Poland
Portugal
Qatar
Republic of Korea
Romania
Rwanda
Saint Kitts and Nevis
Saint Lucia
Saint Vincent and the Grenadines
San Marino
Sao Tome and Principe
Saudi Arabia
Senegal
Seychelles
Singapore
Slovakia
Solomon Islands
Somalia
South Africa
Spain
Suriname
Swaziland
Sweden
Switzerland
Tanzania
Thailand
Togo
Trinidad and Tobago
Tunisia
Turkey
Tuvalu
Uganda
United Arab Emirates
United Kingdom of Great Britain and Northern Ireland
United Republic of Tanzania
United States of America
Uruguay
Venezuela
Vietnam
Zambia
Zimbabwe
Living in the Philippines on a tourist visa for the countries listed above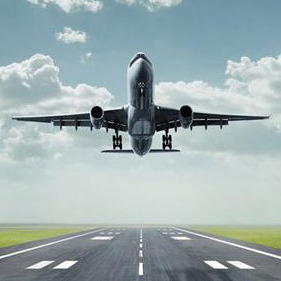 While I don't think a tourist visa is the best way to go, for some people it is one of the only ways of doing it. When you fly into the Philippines, you will automatically be issued a visa waiver with which you can legally stay for 30 days. When it is coming up on your 30 day limit for staying, you can go and visit the Bureau of Immigration office in the city where you are visiting, or a nearby city if you are in a small town. For a matter of paying a small fee, your initial 30-day visa will be extended to 59 days. Subsequent visas will give you a full 59 days stay (or a more expensive 6-month extension is also available in major cities). There is a catch here, though…. your total stay cannot exceed 3 years (note:  The law has been changed, previously you could remain in the country up to 16 months). So, basically you can get a total of 18 visas and extensions of 59 days each, and then you must leave. Or, you can stay for 3 years using the 6-month visa extensions, and need to get fewer extensions, whichever you prefer.
How can I stay longer than 6 months?
When it is time to leave the country because your visa can no longer be renewed, you have a few choices to make. Maybe you want to return home, to the USA or wherever you came here from. Alternatively, maybe you don't feel a need to go back home and want to just take a quick trip out of the country so you can re-enter and start all over again. If you check the Sunday newspapers in the Philippines you will find lots of advertisements for travel agents selling getaway packages to Hong Kong, Thailand, Vietnam or Singapore. For just $200 to $300 (sometimes even less) you can take a 2 to 3 days getaway to one of these locations, with a return flight to the Philippines. When you enter the Philippines after your short jaunt abroad, your tourist visa merry-go-round starts all over again, allowing you to get another 3 years here (in 59-day or 6-month increments, of course).
Remember the ongoing ticket requirement
Keep in mind that when you return to the Philippines, you must have an ongoing airline ticket that will take you out of the Philippines within 59 days. Many people call this a "throw away" ticket because you just show it to the immigration officials to prove that you have one, then throw it away because you have no intention to use it.  You can get a valid throwaway ticket for as little as $20 and certainly under $50.
For all intents and purposes, you can continue this process for as long as you like, leaving once every 3 years and coming back for another 3-year stay.