NEW articles daily! Subscribe below to receive daily updates with our new articles!

In my last article, I'm Alive, I told you about my heart bypass surgery and my next step when I went to the recovery room.  The surgery was something that was no problem, I don't remember a bit of it!  The recovery room was a bit tougher, and I remember bits and pieces of that experience.  Overall, though, it was not bad.
To be honest, I am not sure how long I remained in the recovery room, but I think it was a half day or so.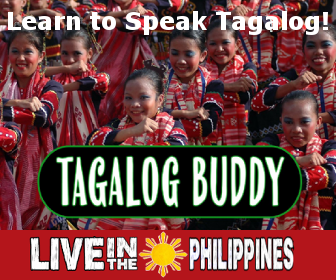 My next stop was the CCU.  That is the Cardiac Care Unit, though I have also heard it called the Coronary Care Unit.  The people here call it the "See-Coo" kind of sounding out the letters "CCU".  Basically the CCU is an Intensive Care Unit (ICU) for people with heart problems.  I spent about 2 days or so, I believe, in the CCU.  I say "I believe" because during that time you are high on drugs for the pain, you are in and out of sleep, etc, so it is hard to track time.  Also, in the CCU there are no windows.  You can see a clock, but you never really know if that time is AM or PM, so it is hard to keep track of time!
Great care
I would say that there are about 8 to 10 beds in the CCU.  Most of the time, though, they have only 1 to 3 patients there at a time. When I was in the CCU there were 2 of us there… myself and Princess my new little friend that I will be telling you about in a future article.
In the CCU, they have a really great nursing staff.  These nurses are some of the best around in my opinion.  The entire time I was there I always had a nurse assigned to just me, and there were also a couple of other "support" nurses there to help out.  Having that one special nurse assigned to you is a real comfort.  You can get to know her (or him) better than you would if you were just being served by a staff of nurses.
I became particularly close with one of my CCU nurses, Jan, whom I really found to be very nice, very knowledgeable, and somebody that really comforted me and took good care of me.  In fact, the day after I was transferred from the CCU to my regular hospital room, Jan came up and talked with Feyma and I for a couple of hours, something that was really nice of her.
Drugs
As I mentioned earlier, while you are in the CCU (and recovery as well, I think) you are given pain meds.  In my case, my pain meds were alternated between the following two drugs:
Dilaudid – Dilaudid (hydromorphone) is an opioid pain medication. An opioid is sometimes called a narcotic.
Morphine – Morphine is an opioid pain medication. An opioid is sometimes called a narcotic. Morphine is used to treat moderate to severe pain. Short-acting formulations are taken as needed for pain.
Between these two drugs, my pain was at a very low level.
I have never been addicted to any kind of drug before, but I have been addicted to other things. I feel that my personality type can easily lead to addiction, so it is something that I am careful about.  Because of that, after less than a day in the CCU, I requested that my pain meds be discontinued.  I didn't feel that I needed them, and if the pain became unbearable, I could always ask for the meds to be restarted.
Fortunately, I never needed to re-start the pain meds, because I always felt that my pain was at a very manageable level.  From time to time I did take paracetamol, which is like Tylenol that you would get in the States.  That was all I needed for pain management after a day or so of using the serious stuff.
What I really wanted in the CCU
There were three things that i really wanted in the CCU:
Water – my water was being limited because they wanted to keep my lungs clear and not filling up with water.  I was thirsty all of the time!
Sit up – I could move my bed (feet or head) up or down at the touch of a button, but what I really wanted was to be able to sit up and put my legs over the side of the bed.
Go upstairs – My regular room was upstairs, and I badly wanted to gout out of the critical care area and move to my regular hospital room where I would be more comfortable.
Of course, each of these things came with time.  Little by little, I got more water, so that made me happy.  After a day or so in the CCU, my doctor allowed me to sit up and put my feet off of the bed.  I found it so comfortable to be able to sit up like that, and I spent a lot of time sitting on the bed after that!  After just a couple days in the CCU I was sent up to my regular room, which in my mind was my first step toward freedom!
My CCU Experience
Overall, I have to say that my CCU experience was a good one!  Everybody there took very good care of me.  My doctors and nurses in the CCU were first rate.  Kind people, very knowledgeable, etc.  I simply could not ask for more. In addition to being well cared for, I also feel like I made some new friends there in the CCU.  They are good people..