If I need to buy something, I would much prefer to buy online! It seems that most people feel that way too, given the recent popularity of online shopping venues! eCommerce seems to be the way of the future.
Online shopping in the Philippines has not always been the best of experiences, but things seem to be catching up to some extent. There is still a long way to go, but it is getting much better than it was in the past.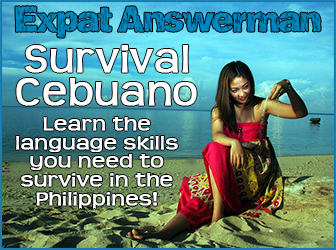 Online shopping is particularly important for those who live outside of Manila. Manila, as the capital of the Philippines, has a much broader selection of goods and services than we do "out in the provinces." Basically in the Philippines, if you are not in Manila, they consider you to be "out in the provinces". I consider that to be somewhat of a put-down, but that is how it is thought of here.
In today's Expat Answerman vidcast, I address the topic of buying online in the Philippines, and I particularly look at two online vendors that serve the Philippine market: Lazada vs. AliExpress.
After the talk about online shopping, I take a Viewer Question from Tim. Tim is a dual citizen of Nigeria and Lesotho, in Africa, and he has a question about which passports he should show when traveling around Asia, especially when traveling from the Philippines.
I hope you enjoy the show today!
Do You Have a Question?
If you want to send a question for inclusion in a future Podcast, just use the app below, click on the button below, where it says "Start Recording".
Questions submitted by email will no longer be answered, you must submit through the voice message above.
Thanks again for watching, everybody!