NEW articles daily! Subscribe below to receive daily updates with our new articles!

Philippine Dual Citizenship
The process we followed
I intend this article to be a complete guide to Philippine Dual Citizenship. Everything from thinking about it to going through the process. This article is a compilation of our Philippine Dual Citizenship experiences and thoughts over the years. You have to read the entire article to get the full scoop. Feyma (and our kids) are dual citizens now, but in the beginning thought they would not go that direction.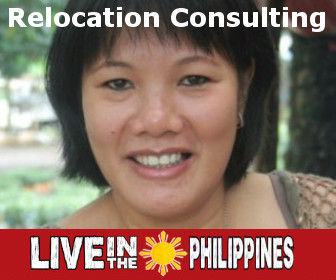 Feyma became a US Citizen
When we lived in the States, my wife, Feyma, became a US Citizen.
Most readers of this blog are married to or plan to marry people from the Philippines. Having a spouse that is a Philippine Citizen, or former Philippine Citizen opens up some doors for you. It allows you to get a better visa so that you can live here.
If your spouse is currently a Philippine citizen, then he or she can buy property. If you want to own land, build a house, buy a house or whatever, one of you must be a citizen! Non-citizens cannot own property here, it's that simple. Former citizens can own a small amount of land, only up to 1,000 square meters.
She made the right choice
I have never regretted that my wife got her US Citizenship, don't take me wrong. Having US Citizenship is a great thing, and it allows my wife to go to the USA whenever she wants, even in the event of my death. In addition to that, having a US Passport has lots of advantages, in that it allows travel to a lot of other countries that a Philippine Citizen would have trouble getting into. All in all, having Citizenship in the USA is a good thing for my wife.
Philippine Dual Citizenship is now available
However, did you know that you can now take advantage of the best of both worlds? It's true – under a law passed in 2004, your spouse (or you, if you are the former citizen) can now obtain Philippine dual citizenship! So, in my wife's case, she can retain her US Citizenship while re-obtaining her Philippine Citizenship at the same time.
Now, I know that I will hear from people who will tell me that the USA does not accept or recognize dual citizenship. That is not correct. The USA discourages Dual Citizenship, but there is nothing illegal about having or obtaining dual citizenship.
Once a former Philippine Citizen applies for and is granted Philippine dual citizenship, they may then own property or take advantage of any rights that any other Philippine Citizen has – except for holding elected office.
Citizenship can be like a maze
Sometimes, the whole issue of citizenship can seem like a maze when you are involved with a cross-national marriage like I am, and many of the readers of this site are. When a Citizen of one country marries a Citizen of another country, things can get somewhat confusing!
Children complicate things further
Perhaps the situation is most confusing when it comes to our kids! You see, our two oldest kids are dual citizens. By their birthright, they are US Citizens since they were born on US soil. But, at the time of their birth, Feyma was a Philippine Citizen, and thus under Philippine law, our two oldest kids are also Philippine Citizens. Now, our youngest son is a different story, though! Feyma had already been naturalized as a US Citizen by the time Jared was born!
Jared was born on US soil, so he automatically has US Citizenship. Because at the time of his birth Feyma was not a Philippine Citizen, Jared is not a Philippine Citizen at all. Confusing, huh? Of course, in addition to their birth on US soil, the fact that I (their father) am a US Citizen also makes them US Citizens as well.
13g Visas
At the time that we moved to the Philippines, we all got Resident Visas here (13g Visas). We all still hold 13g Visas. However, there is a way to change this. Since the time that we have lived here, Philippine Republic Act 9225 was enacted. RA9225 is the Philippine Dual Citizenship law of the Philippines. Under this law, anybody who is a former Citizen of the Republic of the Philippines (like Feyma), but was naturalized in another country may file an application to obtain Philippine Dual Citizenship.
Dual Citizenship applies to the Children too
When an adult obtains Philippine Dual Citizenship, their minor children also obtain Philippine Dual Citizenship. So, by filing for Philippine Dual Citizenship under Republic Act 9225, Feyma would become a Dual Citizen (concurrently a Citizen of the Philippines and also of the USA), and all of our kids would also have Philippine Dual Citizenship as well, including our youngest. Because of this, the Resident Visas of Feyma and all of the kids would no longer be necessary.
Confused yet?
Yes, this can be quite confusing, but if you take the time to sit down and think it all through you will figure it all out. The Citizenship issue is black and white, there is really no gray area in there, so if you just follow the facts you will get it all straight for your family too!
More Philippine Dual Citizenship Information
Sometime back, I went down to General Santos City for our annual Check-In with the Bureau of Immigration.  This is required for most foreigners that live here. You must check in once per year, in either January or February.
During this visit to the BoI office, I had an opportunity to sit down and talk with the local BoI Commissioner for General Santos City.  Feyma took care of all the paperwork for the check-in, so I was free to have the discussion while finishing the check-in.  I was able to gather a few very interesting facts while we talked.
Information from the Commissioner
Feyma and I have been pondering for a couple of years now whether we feel that Feyma would be best served to file for Philippine Dual Citizenship.  Basically, this would leave her US Citizenship intact, while restoring her Philippine Citizenship as well. For multiple reasons, we also thought it would be good for our kids to have Philippine Dual Citizenship.
We wanted our kids to be dual citizens
A while back, I was thinking about this and realized that Feyma was a Philippine Citizenship at the time of AJ's birth, thus he should rightfully be a Dual Citizen already.  Just to confirm this, I asked the Commissioner.  He told me that it is indeed true that AJ is already a Philippine Citizen, as well as an American Citizen.
However, the law of the Philippines is that you are treated as what you declare yourself to be.  By filing for a Resident Visa for AJ, we declared him to be an American Citizen.  Thus, while he is legally a Dual Citizen, he must take steps to retain his Philippine Citizenship now.  That step is to simply go to Manila, to the BoI headquarters and to file a paper stating that he considers himself to have retained his Philippine Citizenship. Another solution would be for Feyma to simply obtain Philippine Dual Citizenship.
Better to apply for Dual Citizenship outside the Philippines
I also asked the Commissioner about the procedure for Feyma to apply for Dual Citizenship.  His advice to me – don't apply for Philippine Dual Citizenship in the Philippines.  It is riddled with problems and takes a long time.  He said it is best to just forget about the Philippine Dual Citizenship or to go back to your home country to make the application, where it is done much quicker and more efficiently.  At this time, Feyma has decided not to apply for Philippine Dual Citizenship, as we really don't see any advantages in doing so.
Feyma did it, here is what she says
As you know by reading above, I applied for and received my Philippine dual citizenship here in the Philippines. See, when we first moved here the dual citizenship was not yet approved by the Philippine government. So I came here with my American passport as did the kids.
After a few years of living here, the dual citizenship was already approved. Bob's been on me to apply for it, and that includes the kids too.
Visit the Bureau of Immigration
Finally, Bob told me to go and inquire at the Bureau of Immigration here in Davao City. He said to ask them about the requirements to apply. Also about the procedure to get Philippine Dual Citizenship for the kids.
So there I went to the Immigration office to inquire. I just asked the guy that was an expert for the dual citizenship there at the Immigration office and he directed me to the person in charge of the Philippine Dual Citizenship office here Davao. He gave me some papers to be filled out. I told him that I also had 3 kids that I want to include. He showed me where to list the kids on the application form. I'm glad that I listened to what Bob was talking about. It was all so simple, and inexpensive too, just like Bob thought.
Requirements
Here are requirements for re-obtaining Philippine Citizenship.
Oath Taking
One of the requirements you will have is an oath-taking.
The Immigration people told me of several attornies nearby. I went to one and for a very low price, I was able to take the Oath of Philippine Citizenship. They gave me an affidavit of that oath. I also took each of our children to take the oath as well.
The Philippine Dual Citizenship application lists all of the required documents and procedures. It is all very simple. Just follow the list of items on the application. Since these types of requirements change over time (and where you apply), we won't list them here.
Turn in your Application
After acquiring all of the documents listed and filling out the application, just pass this to the Bureau of Immigration. If you are applying overseas send it to a Philippine Embassy or Consulate, that is where you should pass your application and supporting documents.
Keep a copy for yourself
Be sure to keep a photocopy of everything for yourself. If you have a complete application and supporting documents you can refer to if needed.
Sometimes the agency where you apply will call to ask a question. If you have a complete copy that makes it easy for you to answer based on looking at the exact same document that they are asking you about.
Don't forget to put your Contact Number (home phone and cellular phone) in case it is needed.
You can get one final check
Before I mailed my paperwork I went back to the immigration office. I showed them my paperwork and asked if I need anything more. They said it was all good. He then gave me the name and address of the person in BOI Manila to send my applications to.
Notarize the Documents
The documents that you turn in to the Bureau of Immigration must be notarized by an attorney. Be sure to get this done.
Honestly, I am so thankful at the Bureau of immigration office here in Davao. The dual citizenship people in-charge were really nice people and willing to assist me. I'm really thankful for that.
Don't worry, it's easy
Thinking of applying for Philippine dual citizenship? Try it, it's easy. You can do it. For those that applied here and abroad congratulations to you.
Cheers, and good luck!