NEW articles daily! Subscribe below to receive daily updates with our new articles!

Just recently I have been writing some articles aimed at US military retirees, pointing out the fact that unlike the USA environment, where a military retirement is actually just a license to get another job, a military family can actually retire (as in not have a job) and live in the Philippines.
But What About My Children?
Invariably, if it's a younger family involved, the issue of "But what will happen with my children?  How can I send them to school in the Philippines?  What kind of opportunity will they have in the Philippines"?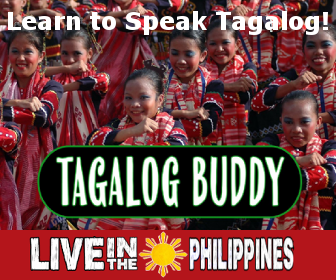 (and so forth … almost always with a tone of dread in the question, as if they figure moving to the Philippines with children will be akin to a death sentence or some such.)
It's a fair enough question, but one based on rumor, propaganda and a good helping of US jingoism.  The reality is, whatever the President might say, the USA is NOT the "World's Indispensable Nation" any more in many ways.  Don't get me wrong, about the USA, "she's" still my country and I'm proud to be an American, but growing up and getting a job and living in the USA is not the only measure of success anymore, as it might have been in the past.
In fact, as we sail on deeper into the 21st century, a more "global" outlook is going to be ever more important, in my view.  In the world of business and science and engineering and such, US citizens with experience overseas, the ability to work closely with their counterparts in other countries… yeah, may I throw in a sacrilegious sentiment here, people who can understand the Metric system, even, are going to be ever more in demand.
Your Children Have As Much Opportunity in the Philippines as Anywhere Else
That's my opinion.  And I'll tell you exactly why I say that.
Your children's opportunity in life is determined by two main things.  The education they receive and much more importantly, your leadership .. how you love them, guide them, train and correct them and the type of attitude you imbue them with to serve them all their lives.
In the Philippines you can address their education in at least three different ways:
1.  Send them to a decent International School
There are quite a number of them to choose from.  They all cost more than the allegedly 'free" schools most kids go to in the USA, but they all teach significantly more than what the average US School system teaches.  (except, perhaps football).  If your child grows up in the Philippines and successfully attends and grads from an accredited International school, his or her chances for success, either with going on to college or going right out into the field of earning a living, are at least as good as a student graduating from any US high school I have ever been acquainted with.
2.  Send Then to a "Name Band" Philippine Private School
The Philippines has quite a number of very well respected private schools (mostly what we would call "parochial schools" in the USA, since most are run under the auspices of one or another Catholic organization.  The cost is less than an International school (usually), and the curriculum may be less internationalized, but they will get a decent education … again, at least equal if not better to any high school education they are likely to get in the USA.  And they will already be more "Internationalized" in terms of language and dealing with the cultures of the rest of the world, as well as their own native USA.
3.  Home School Them
Although this would not be what some parents would wish, it would certainly be my choice if I had a child to raise today.  There are any number of US schools who now offer complete "online" high school courses, and also the older concept of "correspondence school' where you subscribe and lessons, texts, tests and coaching (via the Internet) come right to your home.  One source where you can find a wealth of information on these programs is Best Online High Schools a web site (and some best selling books) authored by Tom Nixon who is reader here, I know.  There are competitors too, Tom isn't the only game in town.  Open your mind from the way things were always done 50 years ago and familiarize yourself with the 21st century .. it's a great place to live.
One thing I found doing research for this article is that many "name brand" US universities are copying the practice which has long been common in the Philippines and the rest of Asia.  The universities have their own "feeder schools" … offering education from pre-school all the way through high school, all designed to control the entire educational process up though advanced university degrees.    Stanford, BYU, quite a few more I've seen are getting into this "vertical marketing", offering the same  resources and quality of education to students all over the world.
So with respect to education, I don't see any limit at all regarding your children's opportunity in the Philippines.
But What About After Graduation, There Are No Jobs in the Philippines, Right?
Well personally I say that is completely wrong, factually and philosophically.
First of All Who Says a J*O*B is the only definition of success?  I'm well acquainted with the son of a close friend here in the Philippines who just graduated from a (Name Brand) Philippine private high school.  For the time being at least, this fellow isn't planning on university (although his school has an excellent track record of getting their graduates admitted to colleges and universities here and abroad) … so this young man's options are by no means closed off to him.
For now he's building his own income online, doing website development and I believe hosting websites for others.  What else might he do as time goes by .. hey who can say the world is his oyster, and he can easily be earning more than a typical US "entry level" job long before he reaches college graduation age … and he doesn't have to punch a clock, wear a uniform (military or business attire) or be told what to do and how to live for the next 30 or 40 years as you and I did in earning a military retirement.  Since this young man is a dual Philippine-US citizen (as your children can be also if you retire here), he has every opportunity available to children born and raised in the USA have as well, should he decide to go back to the USA in the future.  As a Philippine citizen, he is free to live here the rest of his life as well, owning property, voting, exercising the other privileges of a Filipino .. and being able to visit countries without a visa that US citizens can't in a few cases.
Opportunity For You Children Is One Of The Best Reasons to Live in the Philippines, IMO
This article is already grown longer than the average reader cares for, so I'm going to close it out for now.  I could give you lots more examples of children's success here, either dual citizen US-Philippine children or many "straight" Filipino young people I know who are successfully employed here in the Philippines, many in large international corporations where their growth is only limited by the  perseverance and desires.
The one item I should have covered is the career path that eventually brought me and many other readers here to the Philippines … service in the US military.  It doesn't seem so popular today as it did when I entered the US military almost 50 years ago.  But it's still a worthy career .. the US military is actually one of the largest and best equipped training and educational institutions on earth, and a young man entering the US military today will start at the entry level in a job with far, far more responsibility and opportunity than a HS grad getting a job at McDonald's or a new college grad becoming some glorified clerk selling insurance or peddling stocks or one of the other "good" jobs that college grads can get.
If your child in the Philippines decides s/he does want a military career, has two years or more of college and is a US citizen  or has a Green Card or other mans to enter the US legally, they can join the US military right out the Philippines … so that path to career success is also open to your children if you bring them to the Philippines to live and grow.
Your thoughts?