NEW articles daily! Subscribe below to receive daily updates with our new articles!

For anybody with children, one of the major concerns when moving to a new place is the quality of the schools. Let's face it, education is very important, and a good education is the only thing that sets our kids apart and enables them to get good employment as they enter adulthood.
Because of this, giving my kids a good education was something that I looked into carefully before deciding to move to the Philippines. After all, when I moved here, I had three kids at the ages of 8 years old, 5 years old, and one month old! At those ages, eduction has to be considered.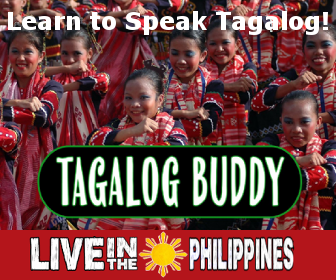 The thing that you should keep in mind if this is a consideration for you is that there are schools of any quality level available here. Public schools in the Philippines, in my opinion, are not to be considered. The quality of education at most public schools here is not very good. They lack text books – many kids have to share, or use photocopies of textbooks! We always read in the newspapers about public school teachers who have gone months without being paid. If somebody is working months with no pay, how good of a job do you think they are continuing to do? It's not that I have anything against any school teachers here, but rather it is the government that fails to allot adequate resources for the education of the children in public schools.
Luckily, there are a wide variety of private schools available in any town in the Philippines. Private schools are available for any budget you can imagine. I choose to send my children to Ateneo de Davao, which is, in my opinion, the best private school in Davao City. It is a school operated by the Catholic Church, and while I am not Catholic myself, Children of any religion are welcome. The quality of education in the Ateneo system (they have schools all around the Philippines) is excellent. Most people here consider the cost of Ateneo to be quite high, but they also think it is worth the cost. For me, I consider it quite affordable. I have three kids in Ateneo de Davao, and the cost is about $1,200 per year for each student. So, less than $150 per month. I consider it a steal. When I compare the education level of my kids compared to their cousins in the States, I feel my kids are ahead. That's a good feeling!
By the way, did you know that in the Philippines, there is only 10 years of school as opposed to 12 in the States? That's right. The kids are in elementary school from 1st through 6th grade, then enter high school for 4 years. There is no middle school, junior high, or whatever it is called in your district. The kids to go for a longer school day, though. My kids are at school by 7am, and get home around 4pm or so.