NEW articles daily! Subscribe below to receive daily updates with our new articles!

Just Stuff It In A Container and Ship It, Please
Contain me, baby, please.  Sometimes I get an idea for an article here and I just can't contain myself.  Prepare to learn a lot about containers, road, rail and ocean shipping and how they all apply to moving to the Philippines.
Definitions and Terms
First of all I think we should make it clear what we are talking about.  When I say "container" here, I'm talking about an Intermodal Shipping container that is commonly used in the rail, road and maritime industry.  There's an interesting definition/discussion here on Wikipedia, including the exact dimensions, inside and out, of the many different sizes available.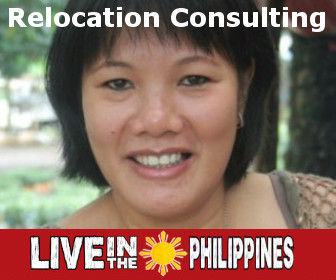 Different Sizes Can Lead To Confusion
In the USA, the common sizes seen are both 20 feet and 40 feet long.  Makes quite a difference when you are determining how much you can load in one, so always be sure you are talking the same size as the company your are dealing with is.
The bigger the company and the more international the dealings are, the more chance that they are talking a "twenty-footer", because a 20 foot "Sea Box" is the size of the International Trailer Equivalent Unit (TEU).  Many specifications, rates and figures in this business are defined in TEU's, so remember you can only compare costs correctly if both sides are talking about the same size product.
Where Do You Get a Container to Ship Things In?
This is either a no-brainer, or a real pitfall, depending on how savvy you are, and how much you let price dictate your decisions.  In the USA there are hundreds of companies who deal in used shipping containers.  They will be happy to sell you one, or even, for a fee, deliver one to your door and drop it.  A friend did this, because he found out that a big part of the normal cost of shipping is a lease or usage charge for the shipping company's container, so he bought a "good used" forty-footer, packed it (commonly known as "stuffing" in the trade) himself and hired a trucking company to deliver it to the terminal of the ocean shipping company he was using, in Los Angeles.  "I'm going to save lots of money", he told me, "and when my shipment gets to the Philippines, I'm going to use the empty container as part of the house I am going to build".
Sounded pretty smart until he found out that the reason the used container was sold cheap was, it had already been condemned for maritime shipping use and the container ship company refused to lad it on their vessels.
There my friend sat, on his way to the Philippines, all his possessions in a box in Los Angels and, (of course) running up storage charges every day.  Eventually he hired a company who actually knew how to ship containers to the Philippines and had to pay them to bring a seaworthy container to the shipping terminal and transfer, by hand, the precious cargo and then get it loaded onto a ship bound for Manila.  Took several weeks overall and incurred thousands of dollars he wouldn't have had to pay if he hadn't tried to "do it himself".  (and oh, yeah, he had to pay to have the rejected container moved from the shipping terminal to a scrap yard … where it probably got sold again as a "cheap, do it yourself" container to some other bargain hunter.   My advice?  Pay enough money to get the job done right the first time … it's cheaper in the long run.
Options For Shipping
Most shipping companies offer three basic options.  In order of descending price and convenience they look like this:
Door to Door with Loading:  They will show up with a container at your door and a crew of workers who will "stuff" your goods into the container and drive off towards the Philippines.  A big factor in the cost of this option is how good you are at getting all your goods packed in cartons and otherwise broken down and ready for shipment.  If the kid's swing set is still assembled in the back yard, well they will be happy to tear it down … at an astronomical hourly rate.  But this is certainly the most convenient option.
Door to Door With Owner Self Loading:
Many people choose this option and it is very often both the easiest and cheapest way to go.  If you know how to pack and are willing to do the work, it can actually be enjoyable … and smart too.
Despite the general advice to pretty much take everything, if you have lived in your current home even a few years I guarantee you have a certain amount of "crap" hidden away and undoubtedly some family treasures you don't want to ship.  You may even find things you borrowed and forgot to return, or things like snow blowers, tires chains, extra snow tires and all sorts of winter gear I guarantee you don't want to ship, even if it were free.
Ever so much better to get all that extraneous stuff dealt with before you start "stuffing" instead of trying to make decisions on the fly.  Plus you won't be left with a pile of stuff that has to be dealt with after your container ships.
A Few things you DO NOT want to ship:
Almost anything you have that requires 110 Volt power only.  You'll probably have to run it off a transformer here in the Philippines and that wastes power and will lead, almost inevitably to blowing up the 110 only stuff by having it plugged into Philippine 220 by mistake.
"Tube Type" televisions or computer monitors.  These are huge power wasters in a land where power is at least 20% higher in cost.  Replace them with modern LED devices (in the States before you ship, t's cheaper).
Anything with a incandescent light bulb.  Lamps and such are fine, they will work fine on 220, but replace the bulbs with modern LED bulbs (110/220 LED bulbs are readily available in the States now, or else buy LED replacements here.  You think LED bulbs are expensive?  Ha, wait until you get your first Philippine electric bill.
Anything with rechargeable batteries .. like that handy-dandy 18 Volt battery drill/screw driver?  The batteries will stop taking a charge in less than a year, guaranteed and with many of those tools you have to use a transformer to charge it anyway while the batteries are still working.  Give it away or sell it at a yard sale because it will only be a thorn in your side if you ship it to the Philippines.
These recommendations are, of course, my opinion only but they are based on direct, disappointing experience.  YMMV.
Two Cautions if you Chose Self-Loading:
1.  You will only have a small window of time (typically two hors) to get the container loaded.  Also, in almost all cases the truck driver has no responsibility to help.  So make sure, well in advance that you have some strong bodies on hand to help.  A container can be stuffed in two hours easily … but the "easily" part depends a lot upon how many workers are doing the job.
2. Remember that while it's sitting on it's road chassis, the floor of the container will be about 48 inches (4 full feet) above the ground.  They don't come with built-in "Easy Load" ramps like a U-haul truck does.  You want to perhaps lift your double-door refrigerator up four feet high to slide it in the "box"?  Can you "bench press" a washing machine or your wife's treasured heirloom china cabinet four feet in the air without breaking something?  (perhaps your own back).  Plan ahead.
Bring Your Goods to the Container:
This is the method I used.  It's absolutely the cheapest way to go, and it can be done easily, if you want to invest the time and pre-planning.
I arranged a date to bring my LCL (Less than Container Load) household good to the shipper's warehouse facility in Los Angeles.  I reserved a U-Haul truck, one-way from Colorado to California a few days in advance of my container packing date.  I also booked our one-way tickets to the Philippines leaving that night to the Philippines.  (One way because we were using my wife's balik bayan Privilege to both ship the house hold good duty free and to fly with no follow-on travel required.)
My wife and I cleaned out the hose, tossing out junk, giving some of the family heirlooms and winter gear to my son who lived in a neighboring city.  We packed everything we want to send to the Philippines into decent packing cartons and put shipping blankets over large furniture and other items that wouldn't go into a box or carton.
Everything that wasn't trash and was possibly useful we called the Salvation Army to come and pick up on our last day in the Colorado house.
On the appointed day I went to the U-Haul center, picked up my rental truck and turned my car over to the pre-arranged buyer.  Drove the truck to our house, backed up to my front porch and loaded everything except our bed.
A quick nights sleep, and early wakeup,  load the bed and our pre-packed luggage into the truck and we were off to California.
We stopped overnight halfway to California in Arizona and then drove most of the next day to Needles, California where we stopped for the night again.  We washed all the dirty clothes in the motel's Laundromat facilities and got an early start to Los Angeles the next morning, or last in the USA.
Arriving at the shippers warehouse, we only had to wait a short time before our container was ready. There were plenty of helpers there on the shipper's staff, and I helped transfer the stuff from our truck into the container as well.  In an hour or two we were ready to hit the road for LAX.
I had intended to drive the truck to the closest U-Haul dealer to LAX (it's actually in sight of the airport terminals) and then take a very short taxi ride to the airport, but my shipper had a better idea (I told you it makes more sense to use a specialist in Philippine shipping than to just search blindly for price).  The shipping company owner, who lived not far from his base of operations, had a beautiful little "guest house" in his back yard and we had nearly 12 hours to go before our flight left.  So we turned the rental truck in at a different U-Haul dealer just down the street (you can turn in a U-Haul at _ay_ U-Haul dealer, don't let anyone tell you different), and our shipping agent drove us to his rest house for a very welcome shower and well-earned nap while we waited for our flight.
Later he drove us to the International Terminal at LAX, and we checked in in ample time for out flight.  Bye bye, US of A, and Manny?  maraming salamat po, my friend.
The Other End of Our Trip.
After our arrival in Marilao, Bulacan (just outside the actual boundaries of Metro Manila, we moved into our comfortable little rental house and bought a few plastic chairs and a bed (we didn't ship one) and some air cons and such.  Plenty to keep us busy making a house into a home.
Our household goods had been estimated to arrive on the 30th day after shipment.  On a Saturday, the 28th day, I received an email from the shipper's LA office.  "Sir, the ship with your container arrives in Manila today>"
Good, thought I.  A couple days for processing, re-packing in a truck, etc., and we might be getting our shipment delivered within the next week.  Went to bed that Saturday evening feeling great.
Woke up with a heck of a start the next morning, Sunday, at 0500.  there was someone rattling and pounding on our locked front gate.  "Who the heck could that be?' thought I as I pulled aside the drapes to see what I could see in the pre-dawn darkness.  Hmmm.  Seems there was a large truck parked outside.  I pulled on my pants, got the key to the gate and went outside.
There were fur helpers and a foreman and the truck was open and a few boxes were already pulled out ready to carry in the house.  It was our stuff, all of it, at our front  door on the 29th day since I had helped pack it in a container back in LA.
"You're so early", I remarked to the foreman.
He replied, "Actually sir we have been here since about 3 am, but we didn't want to wake you then.  Our company finds there is almost never and theft or loss if we back up to the containers and load immediately into our trucks, the minute Customs releases the container."
In two hours everything was in the house.  100% of every bit I had shipped was there, and virtually zero damage to anything.
Needless to say I was happy and impressed at the level of service and their concern for our valuables.  Also needless to say the drew lest happy with P500 to buy themselves a long-delayed breakfast.
Happy ending.  See also: http://philfaqs.com/get-there/the-move/
So what Else Do You Want To Know About Shipping to the Philippines?