NEW articles daily! Subscribe below to receive daily updates with our new articles!

Well, we have a new feature here on LiP starting today.  It is a Podcast called "The Expat Answer Man".  Basically, it is a show where people can call in and leave voicemail with a question about moving to the Philippines, living in the Philippines, or the expat lifestyle in general.
To listen to the Podcast, just click on the play button of the audio player that you will see just above this article.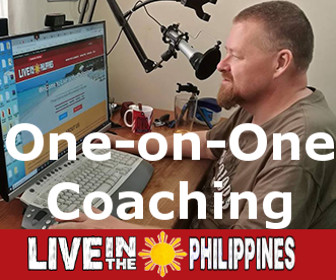 Today is the very first episode of this podcast, but I hope to include it here on LiP once per week in the future, provided that enough people leave questions that can be included for the podcast.  Actually, it is my plan that there will be daily shows of this Expat Answer Man Podcast which will be featured on a new website that I am working on, with one episode per week included on LiP, so that readers here can get a feel for the show, and hopefully pick up a few answers to questions that they may have in mind regarding life in the Philippines.
Today's Episode
For today's episode, Episode 0001, we got a question from Bill in Wisconsin.  Bill is wondering about appropriate clothes to wear in the Philippines.  This topic has a couple areas to look at:
Clothes that are comfortable in this climate.
Clothes that are culturally appropriate.
So, give the Podcast a listen and see what  you think.  I hope you enjoy the show, and will listen in each and every week.
Podcast: Play in new window | Download | Embed
Do You Have a Question?
If you want to send a question for inclusion in a future Podcast, just use the app below, click on the button below, where it says "Start Recording".
Questions submitted by eMail will no longer be answered, you must submit through the voice message above.
Thanks again for listening, everybody!