NEW articles daily! Subscribe below to receive daily updates with our new articles!

Today, a new policy for tourist stays in the Philippines was announced by the Bureau of Immigration. Effective immediately, tourists can now renew their visas every two months for a period of up to 16 months, instead of the 12 months that had been the policy up to now! Additionally, the tourist visa can be extended even further, up to 24 months if the further extension is approved by BOI Immigration Regulation Division. The Commissioner of Immigration will have the final say on 24 month extensions of tourist visas.
This is really good news, as many people actually live here on tourist visas, and have to leave the country every 12 months, but now can stay longer, up to 24 months in total before having to leave and return again to start the process over again. In the past, a holder of a Balikbayan visa could stay for one year, and then convert to a tourist visa to gain an additional years stay. I do not yet know, but it would seem that a Balikbayan Visa holder could now stay for up to 3 years on one entrance – 12 months on the Balikbayan Visa, conversion to a tourist visa that could be extended for up to 2 additional years.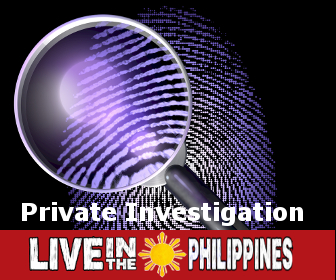 The article that I read in the Manila Times goes on to say that the 2 year stay applies to "all temporary visitors." Does that mean that a Balikbayan Visa would now be good for 2 years and then could be converted to two more years on a tourist visa? I don't know the answer to that, but that is how it sounds in the article. So, those who are married to a Philippine Citizen (or former Citizen) could effectively stay in country for up to 4 years before a renewal would be required.
It's really nice to see the Philippines making moves to accommodate tourists, make their stays easier, and let them stay longer. Let's hope that the foreigners who come show their just thanks to the Philippine government for this great new policy!