NEW articles daily! Subscribe below to receive daily updates with our new articles!

Mess Hall Food
I am working at an Alaska Seafood Processing Plant
Mess hall food at the processing plant where I work in Alaska.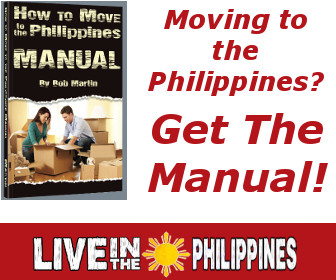 I am a Filipina working in Alaska. I am a Dual Citizen – USA and Philippines.
I've been asked by quite a few people about what types of food we (the workers) eat here in Alaska. We get Mess Hall Food, let me tell you about it.
The company that I work for covers the cost of all of our food (and also our lodging). They have a team who cooks our mess hall food and serves it. So, the food is all free if you eat at the Company Mess Hall.
This includes 3 meals per day. It also includes snacks. Snacks during the daytime, nighttime, and even midnight snacks. Sometimes the food operation runs 24/7, it just depends on how busy the plant is and how many shifts are working.
You can eat any Mess Hall Food that you want whatever is available in the Mess Hall. You can also eat any amount you want, but you should eat what you take, not waste it.
Coffee, tea, and hot chocolate are also provided for free. It is cold here in Alaska, especially for a Filipina who is used to hot temperatures!
Do all of the workers eat Mess Hall Food?
Many workers will eat mess hall food, like me. Many people also try to skip eating there because as I have hard around the plant (tsismis)… "Mess Hall Food sucks."
In a way that is true. The Chef has the ingredients to prepare a good meal but it doesn't turn out that way sometimes.
Mess Hall Food
Poor Cooking Examples
For example, sometimes they cook Chicken Asado (yeah, they serve some Filipino dishes here). It looks good, but when you eat it you need a chainsaw just to cut the chicken. It is just too darn hard. Overcooked. They might need to boil or pressure cook the chicken first, before putting all the ingredients into it.
I am really not a good cook on Filipino food, but I am a good cook of American food. My 10 years of living in the USA after marrying Bob taught me. With my cooking experience, I just know that they can do things to make the chicken more tender and enjoyable. They can make it more appetizing. Honestly, a fair amount of food is wasted because of this problem.
Thanksgiving Dinner in Alaska?
In another case, they had Ham for the main course and Sweet Potatoes for the side dish. When I first saw it I was excited. I felt like we had Thanksgiving Night in Alaska!
Well, what a night it was.
When I tasted the ham it just was not good. They put sauce on it, and the sauce was not good. It was so sweet.
The sweet potatoes were also not appetizing to me. They just took the sweet potatoes out of the can and put marshmallows on top, then put it in the oven. The end result just tasted bad, at least to me it did. If I were to cook that, I would first boil the sweet potatoes, put some butter and maybe a bit of brown sugar. I would transfer it to a baking dish, put the marshmallows on top and put it in the oven. Cook it until the marshamllows melt and turn a bit brown.
Viola! You have some good Sweet Potatoes.
The Mess Hall
My Favorite Day of the Week
Well, my fave day is Saturday. It is the "whole shebang".
On Saturdays, we get Steak, mashed potatoes, and Ice Cream. They also have different kinds of pies.
On Steak Day you can order your steak Medium Well or Well done.
There are also vegetables like Corn, Asparagus, or Beans. The food is great!
Mexican Food
We also have days where they cook Mexican food. About 10% of the workforce is Mexican, I would say. Mexican food day is on Tuesdays.
Other foods
On other days we have things like:
Corn Dogs
Hot Dogs with Chili
Chili
Many others
Salmon is almost always available since we work on processing Salmon. Also, crabs are available much of the time.
I love Salmon, but looking at Salmon every day can get a bit old.
Cooking
Instead of eating mess hall food, many people cook their own food, or get into groups and cook for the group.
The company provides two "cook houses" for the employees. One cookhouse is bigger than the other. The smaller one will do and we often cook there.
Workers are not allowed to cook in our rooms.
We can have a microwave oven, coffee pot, toaster and other small gadgets in our room, but no real cooking. We are also allowed a refrigerator in the room, which is nice.
My Friend Sonia
Last year we had a group of 4 close friends that included me. This year one of the group is not here, and another from the group lives in a different building. But, my friend Sonia lives in the same building as I do. Our two sons, Aaron and Jared, are also housed in the same building as I am.
I would like to thank Sonia, my dear friend, for cooking for us all of the time.
Even with her busy work schedule, she still takes the time to cook for us. Myself, Libeth and Ate Tes, among others.
Also, Elena who lets me and my boys and friends come to their room and hang out. We also eat there. Thank all of you from the bottom of my heart.
Side Note
Working here at the company I work for, the food and lodging are free, but only if you finish your end of the deal. When you sign up to work for Salmon Season you have to finish the whole season. If you quit or get fired you have to pay back the company for your food, lodging and also the airfare spent for taking you from Seattle to Anchorage, and on to King Cove where we work.
If you do not finish your season, you have to pay it all back, and it is not cheap. So, before coming to work in a place like this think about it carefully. If you think you can't make it through the season it is probably not for you. The work can be long hours and grueling, especially a lot of repetitive work.