NEW articles daily! Subscribe below to receive daily updates with our new articles!

When You Decide What Visa To Use, Decide by Facts, not "What Everyone Says".
One key issue often on foreigner expats already in the Philippines, and especially those planning to come to live in the Philippines, is the question of what residency visa to obtain, or what non-residency visa to use in order to stay here in the Philippines legally.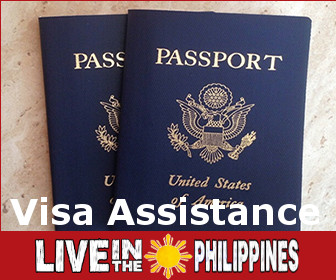 It's a Complex Question
An old friend of mine, Canadian, who has lived in the Philippines for nearly 30 years and I were emailing back and forth one day about about some visa questions.  I made the comment, almost as a joke, that there must be 20 different visas and options that might be used.  By return mail she replied, "Actually I think the number is closer to 30"!
Wow!  Thirty different visas/options?  Well we have emailed back and forth several times now.  We both aren't done searching yet, but IIRC the official count is up to 28 or 29 by now … so even if we never find another option, my friend was much, much close to her guess of thirty than I was to my guess of only twenty.
Complex.  Difficult decisions.  Too many options.  Almost makes your head explode … or as my Filipino friends are often heard to say, "Gives me a nosebleed".
But it doesn't have to be that complex.
It's only time consuming and hard to understand if you WANT to make it hard to understand.
I hereby offer up my time tested, tried and true KISS principle for deciding this question, getting it out of the way, and moving on to what you really hope to do … enjoy life worry free here in the Philippines.
Just answer a Few Simple Questions, go where the answers to those questions direct you, and "Bob's Your Uncle."
Actually he's our publisher here, but I'm sure he's someone's uncle and I'm sure he'll be an informal uncle to you too if you ask him nice. Bob has also written several eBooks on this subject, which you can check out here.
Simple Question One:
Do you even need a visa?
Surprisingly for many of you who are so immersed in headache inducing research, the answer is absolutely not.  My recommendation, shocking to some I must agree is,  don't bother getting a visa until you are sure you are going to stay.
Simple Question Two:
Are You Married, and if So, Is Your Wife a Filipino/former Filipino citizen?
If you are single, just get on a plane and come.  You can live for up to three years on a "issued upon arrival" "Tourist Visa Waiver".  You get 30 days upon arrival, just by asking for it.  You can even extend it for another 30 days right there at the airport.
After the first 30 or 60 days, you can extend at any Bureau of Immigration field office (in all major and many minor) cites, just by paying a fee.  No police checks, complex paperwork, no proof of onward travel, etc., etc.
After the first 60 days you will receive an ACR-I card … something a lot of "scuttle butt" says you need a permanent visa for.  Not so.
If you are married to a Filipina or former Filipina, just get on a plane (the both of you) and come.
For absolutely no pain, no Pesos and no hassle, she can ask the immigration office at the airport for a Balikbayan Privilege stamp.  This gives you 365 days of stay in the Philippines, hassle free.  You don't even have to visit the immigration office in January or February for the Annual Reporting/head tax which permanent visa holders have to comply with.  And if you leave the country at the end of the year, you also don't have to go through the convoluted Exit Clearance Certificate (ECC) rigmarole and expense at the BI.
Couldn't be simpler.  And despite what some people will tell you, you can also ship the same quantity of household good into the Philippines on the BB Privilege Program as you can with a 13 series Permanent Residency Visa.  I know you can, my wife and I did so.
Couldn't be simpler.  Couldn't have gone any easier for us.
Oh But: Yes there is always an "oh But" isn't there.  This is where a large percentage of you start kicking into the negative thinking mode.  "But" you don't understand, I am married to a Filipina but she is in the Philippines and we can't possibly travel together.  You see she can't get a US visa, or the time to get one is too long, or the plane fare to the US costs too much, again, etc., etc., etc.  Trust me in more than 10 years of answering these sort of questions I have heard most all the "can't" reasons (although the negative thinkers among you are so inventive I am sure I'll here more as time goes by).  Sometime I secretly wonder if the majority of my American readers are really Ameri-cans or Ameri-can'ts, because some people make a whole career, or at least a darn good hobby, out of thinking up all the reasons they "can't".
If your wife Is in the Philippines, and you want to fly to the Philippines and stay there with her, without flying her back to the US so that she can accompany you, there's a very simple solution.
Instead of booking a flight to the Philippines, book a flight from your home to some place close to the Philippines, like Hong Kong.  Not only is the airfare going to be the same or maybe even cheaper, but there are a LOT more flights and airlines to choose from and you won't be saddled with the extra hassle of coming up with that "onward travel" ticket which seems to trouble a lot of people.
Then, book your wife a round trip ticket from the Philippines to Hong Kong or Macau and book yourself a seat on the same flight that she will be returning home on.  Simple.
But I Still Need Onward Travel, Don't I?
The answer, under the rules of the Balikbayan Privilege program, is no, you do not.  If the airline asks for your onward travel ticket when you try to board in Hong Kong or Macau, simply explain, along with your wife,  to the agent that you are availing of the Balikbayan Privilege Program and that, in my experience will be that.  See also: Did I Say That?  and A Few More Thoughts On Onward Travel and Throwaway Tickets.
It's not that hard, fellows and gals, to come here and live without any permanent visa at all … unless you want to make it so.