NEW articles daily! Subscribe below to receive daily updates with our new articles!

Well, I am not ashamed to say it…. I miss my wife!
Feyma is gone! She left the Philippines last Thursday, arriving in the United States on Thursday night, and at her (temporary) destination of Portland, Oregon on Friday morning.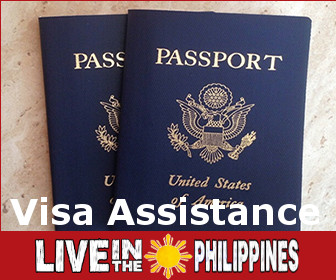 As Feyma reported to you last week, she has left for the States, and she will probably be there for 5 months or so. Right now, Feyma is visiting family and friends, but next month she will be heading to Alaska to do some seasonal work that was offered to her there. After my health issues last year, our savings took a real hit, so Feyma wanted to take advantage of this work opportunity to replenish our savings and get us back to a more stable financial footing. Feyma has always been one to pitch in and do what she can and what is necessary over the years, I am appreciate her very much.
Friends are talking about me!
Over the past couple of months, as more and more of our local friends found out that Feyma will be going to the States, they all said the same thing:
What about Bob, what will he do without Feyma?
LOL, well, I can't deny it.. it won't be easy for me! But, so far, to be honest, it has been easier than I had expected. I am quite an emotional person. Especially when it comes to Feyma, I can't deny that a tear can come to my eye fairly easily. I expected that the goodbye on Thursday morning was going to be a difficult one. Because of this, Feyma and I decided that I would not go to the airport with her, nor would Chris (our son who is staying with me) or Jean or Nicole (our girls that are still here too). The reason we decided this was to avoid too emotional and difficult of a situation at the airport.
Feyma and Jared (our youngest son, who is traveling with Feyma) left the house at about 4 AM on Thursday morning to head to the Davao airport. We said our goodbyes while waiting for the taxi to arrive. Feyma did cry, but I did not do it. I could have, but I had already decided that I did not want to let her leave while she was worried about me, so I stayed strong.
I was actually pretty surprised that I made it Thursday, Friday, and Saturday without any problems. Today is Sunday as I am writing this, and now that Feyma is already at her destination in Portland, staying with family and friends there, and I have been talking to her on video chat, I have felt lonely for her. I guess that is just natural, though. Still, even feeling lonely.. it has been easier than I expected.
Feyma has been planning this trip since January or February, so I guess I had plenty of time to get prepared and know that it was going to happen. I suspect that is why it has not been as hard on me as I expected.
27 Years of Marriage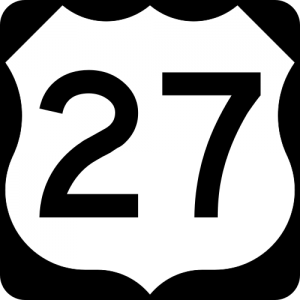 We are nearly ready to hit the 27 year mark of our marriage (August), and in all of that time, we have rarely been apart. I can remember only one time when we were apart for 2 weeks, other than that there have been a few times we were apart for a day or maybe 2. Throughout our marriage, I have pretty much always worked at home, so we have spent almost all of our time together over the years. So, being apart for some 5 months or so will be a major shock to both of us.
I told Feyma that even though we are very close, the separation might even bring us closer together. I guess that when you are always with a person you tend to take them for granted, so this will shake that up, for sure!
I have plenty of plans
I know that in order to help the time pass more quickly, I need to keep busy! I have a number of business and personal projects in the plans to keep me quite busy. I have some business projects that I want to get started (and complete some of  them) during the coming months. Also, some personal projects. I also plan to travel a bit to different parts of the Philippines. Maybe 2 or 3 trips during Feyma's absence. A number of friends around the country have invited me and asked me to visit them, so perhaps I will take advantage of those offers!
I will keep you updated
I plan to write a number of articles in the coming months to keep you updated on what Feyma is up to. Also, let you know how I am doing during the separation.
Right now, as I said, Feyma is in the Portland area (actually in Vancouver, WA, just across the river from Portland). In a few weeks she will travel up to Seattle, and the company that she will be working for will fly her up to Alaska. I have always wanted to visit Alaska myself, so I am a bit jealous! 🙂
We expect that she will be back in the Portland area around the end of September or early October, and will then return to the Philippines. It is also a good possibility that Aaron and Jared will also be working in Alaska for the summer.
I'll keep you posted!