NEW articles daily! Subscribe below to receive daily updates with our new articles!

Did you Overstay Visa?
Take care of it before it takes care of you!
If you overstay a visa, it might not be a pretty situation. I get questions so frequently from people who are illegally staying in the Philippines.  The reason their stay is illegal is that they have stayed longer than their visa allows.  The common term is that they have "overstayed".  Some people won't have much trouble at all because they are only here a bit longer than their visa allows.  This situation is easy to fix, you just have to pay some fines.  I also get questions from people who have been here illegally for as much as 20 years.  For people in that situation, the situation will not be nearly so pleasant as just paying a fine.  Firstly, their fines will be very significant, and there will be other types of penalties as well.  We'll talk about that later in the article.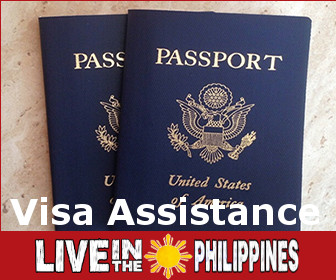 How Long can you Stay?
It depends on the type of visa that you have.  Most who are in this situation have been staying here on a tourist visa. Some, however, on the Balikbayan Privilege (commonly called a Balikbayan Visa), a Resident Visa and just about anything else. Overstay visa, and how long you have overstayed depends on the type of visa.
Tourist Visa
If you arrive in the Philippines with no visa they will issue you what is called a "Tourist Visa Waiver" at the airport.  It is stamped in your passport.
The Tourist Visa Waiver will allow you a stay of 30 days in the Philippines.  When 30 days are nearly up, just go to the Bureau of Immigration office. There you can pay some money, to extend for a longer stay. The amount varies depending on which renewal you are on.
If you do not take care of this you will overstay visa. You can keep extending your visa until you have been here for a total of 36 months. At the end of 36 months, you must leave the country. You can, however, come back the next day. This will start another 36-month stay.  As long as you extend your visa at the proper times, this is completely legal. You will have no overstay visa issues.  If you do not extend your visa before it expires you are overstaying and you will run into problems sooner or later.
How will you run into trouble?
Either the Immigration Authorities will find you, or when you are ready to leave the country, you are stuck and cannot leave until you pay the penalties!  In fact, if you overstay for more than 12 months, you will be blacklisted.  What does that mean?  Well, it means that you will never be allowed to enter the Philippines again, or will be banned for an extended period of time.  When you arrive in the Philippines and the Immigration authorities check your passport they will see that you have been banned from entering the country, and you will not be able to leave the airport and must leave the country immediately.
If you overstay visa and go to the airport to leave, they will catch you, there is no way around it.  What happens if you don't have the money to pay the overstay visa fines that are due?  Well, if you can't pay they still won't let you leave, but they also will not release you.  No, they have a place for you to stay!  In jail. Most people who are jailed for immigration matters are sent to the Bicutan Prison in Taguig.  You will stay there until you pay the overstay visa fines.
How much will you pay for overstay visa?
The fees that you will have to pay include fines and penalties plus all of the visa extension fees that you did not pay during your stay in the Philippines. So, believe me, it is always cheaper to just pay the fees when they are due, not waiting until you have been caught and owe overstay visa fees. The penalty for overstay visa is P500 for each month of overstaying, plus all visa fees that should have been paid to remain legal.
Podcast about Overstay Visa Issues
On this episode of the Expat Answerman Podcast, we have numerous listener questions regarding Overstay Visa issues. These questions and my answers will make a nice contribution to this article.
Cris starts out and she is asking us about how much the fees are and any other penalties involved for overstay visa in the Philippines, particular for Chinese citizens. Our next question comes from Henry who experienced some problems after his wife passed away in the middle of his 13A Resident Visa application process, leading to the possibility of an overstay visa situation. Later in the podcast, we talk about the possibilities for having to stay in Jail after an overstay visa situation.
Listen in by clicking the play button below, and perhaps my answers will help you too!
Podcast: Play in new window | Download | Embed
Balikbayan Privilege
If you enter the country on a Balikbayan Privilege then you can stay in the Philippines for 12 months free of charge.  At the end of 12 months you have two choices:
Leave the country (you can re-enter again the next day and start another Balikbayan Privilege).
You may convert your Balikbayan Privilege to a Tourist Visa and stay for another 36 months as outlined in the Tourist Visa section above.
What happens if you overstay the Balikbayan Privilege?  Same as what I outlined if you overstay a Tourist Visa.  Best to follow the immigration rules and just follow step #1 or #2 above.
But, can you overstay a Resident Visa?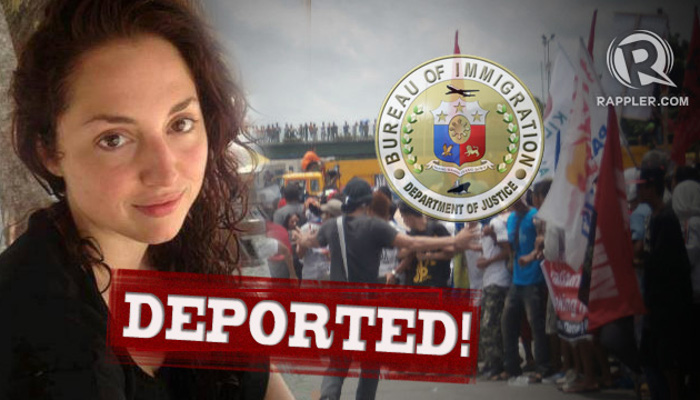 Well, sort of.  It may not be technically "overstaying" but if you have a resident visa and do not follow the proper procedures, the treatment is the same as overstaying.  You will get deported.  In other words, you need to go in every year (Jan or Feb) and do your Annual Report at the Bureau of Immigration.  You will pay a head tax of P310 (only about $6) at the time of your annual report.  If you do not do this, then you are technically illegal here, and you must face the penalties.
With a resident visa, if you have missed doing your annual report, you are allowed to go in and pay fines for missing it and get current and you can continue to stay.  But, if you are caught being overdue, as opposed to voluntarily going in and taking care of this, then you can and probably will be deported.
What if my wife or children are Filipinos?
I hear from a lot of people who have a wife in the Philippines, and many of them also have children here, but they have overstayed for a long time.  They tell me that surely they cannot be blacklisted with a family here.  Surely they can return to their family.  Sorry… the rules apply to everybody.  If you have an overstay visa for more than 12 months you are blacklisted, and you cannot enter the country again in the future – even if you have a wife and/or children in the Philippines.  Either you will have to bring your family to your home country (or another country) or you will not be seeing them again.  Yes, it is harsh, but if you just follow the law you will have no problems.
What can you do to avoid this?
It is very simple to avoid these problems with large penalties and fees to pay… just follow the law, renew your visa on time, and leave the country at the proper intervals as prescribed by law.  Some people tell me that they had to stop following the law, they could not renew their visa.  Well, as I said earlier, it will always wind up being more expensive if you do not follow the law.  It will lead to serious trouble and could cost you a lot of money. So, no matter what you have to do, figure out a way to fly out of the country while you are still legal, or figure out a way to pay those visa renewal fees!  It is by far your best option.
Do You Have a Question?
If you want to send a question for inclusion in a future Podcast, just use the app below, click on the button below, where it says "Start Recording".