NEW articles daily! Subscribe below to receive daily updates with our new articles!

Recently I wrote an article about the Balikbayan Privilege Program (which many of us call the BB Visa.. but it's not a visa).
Does Everything Have To Be Controversial?
Many good comments were shared and different points of view expressed.  I enjoyed it.  There were (at last count) 88 comments, and the title, "Decide by Facts" didn't even indicate the post was about Philippines visas.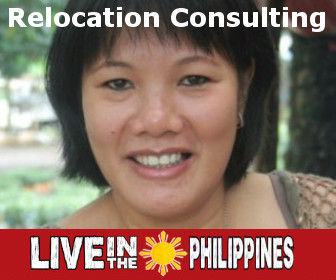 It's gratifying to see that many people were interested, and I appreciate every 'read' and most importantly every comment from every reader … I don't do this for money … or fame.  In fact it's quite time-consuming to write "fact based" articles for me. (it is for anyone who wants to do it right)
I don't publish unless I feel something needs to be said.  And I know whatever I say, there will be many who agree and many who disagree.  I really don't care, if I think it should be said I say it.  If you disagree, fine, that's why we're all made unique.
But what I don't like to see is people making controversy out of thin air.  I even have to wonder how many people actually bothered to read the article .. like the part where I said:
I want to be on record as NOT being "anti-permanent visa", but I also hate to see the hurdles so many people put in the way for themselves in agonizing over it. It's just one of several ways to stay here … and every one of them has advantages and disadvantages
Yesterday Bob emailed and went into a lot of detail in an email to me about how he didn't want to start a controversy by writing and publishing his article about the 13 sereis permanent residency visa family.  I consider Bob a very good friend and very much appreciate his concern and consideration … but there were times when I was reading his email I wanted to say, out loud, "Hey, no worries Bob, there just isn't any controversy".
My fellow author Paul Thompson, whom I also consider agood friend summed it up best with a comment from which I 'stole" the title of this article:
No one person is right nor wrong, get the visa that floats your boat
Amen, brother. Couldn't possibly say it any better myself, Thanks Paul.
Is There a Point To All This?
So, let's see, Dave, you've used up more than 375 words here .. aren't we ever going to get to some sort of controversy?
Oh, yeah, you're right, dear reader.  I'm known for creating controversy.  Can't possibly get through an article without it .. so here's you issue for the day ..
Endless Discussion About Visas Is Bad For Your Health
It might lead to AIDS.  Do be careful please.
AIDS!?  Wow, what a shift of gears that is!  Are you talking about the deadly serious Acquired Immunodeficiency Syndrome?
No, no, nothing like that.  The Philippines, if you haven't yet learned, is a land that just LOVES acronyms.
And in this instance I am tlkaing about the greatest obstacle to making you move to the Philippines and living here, happily in the Philippines, that you are ever likely to face:
As If Doing Something
For more than 10 years now I have been working with and attempting to help people interested in moving to the Philippines.  I also work on a daily basis with a lot of people already living in the Philippines who have some issue with living here legally and comfortably.
Although people's needs and questions are often very serious, the answers to those questions are sometimes simple, sometimes complex and they almost vary greatly from one person to another.
But I find that one common differentiation between the people who get their problems solved or find a solution that works for them … and the people who have been studying, questioning, debating, even arguing over the answer to their issue happens to be and never reach an end.
That the folks who succeed are not afflicted with the "Move to the Philippines' form of AIDS.
Thee ones who never get anywhere keep themselves continually busy with researching, questioning, re-questioning and playing a continual online game of "what if" … all the while doing absolutely nothing toward what their rreal goal should be, perhaps:
Developing a method to support themselves here
Solving a legal problem they already know the have
Picking a visa (whatever it may be) and then moving on to something more else useful.
And the list goes on and on, but I won't bore you with it.
Stop Making It So Darn Hard
If you want to move here and live here successfully, just pick a visa and DO IT.
Or apply the KISS principle as I have often advocated before, and come here with out a visa and then decide what to do permanently after you have your feet on the ground.  That will work fine too.
None of the visas/privileges we have been talking about are all that difficult …
None of them take all that long to get
Every single one will serve the purpose in one way or another.
No decision about a visa you make today is "irreversible".  You can always switch later.
It's just not that complex  an issue.
But what _IS_ irreversible is the time you waste arguing and "over thinking" the issue.
If you stop "stewing' about the details and move forward with your plans, you'll be glad you did … you can trust me on that.