NEW articles daily! Subscribe below to receive daily updates with our new articles!

I have a lot of websites, more than 200 different sites, and most of them are related in one way or another to the Philippines. Because of this, as you can image, I get a ton of e-mail from people who profess to me that they want to move here. Funny thing is, even after years of saying this, very few people make the move. And, of those who do make the move, more than half move back after only a short time here.
Why is it that few people make the move? I remember when I was in their position, still living in the USA, yet having a deep desire to move here to live permanently. The thought of moving here seemed to consume my mind 24/7. I was actually quite obsessed with it. However, when the day finally came that I sold my house, suddenly at first I was scared to death with the idea that I was actually going to take the leap and move half way around the world! I wanted it so badly for so long, but when the day actually came that I could do it, it finally sunk in on me just how huge of a step this was! It took a few days before the fear started to subside, but right up until we stepped on the plane, we pondered whether we were doing the right thing. I feel that this is a factor for many who want to move here, but never take the step. Another huge factor is financial. A lot of people simply don't have the financial ability to make such a move.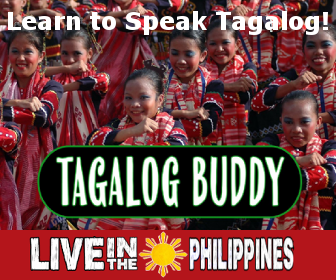 Now, how about all the people who move here from abroad and end up going home after a relatively short time? I would estimate (although I know of no official figures) that more than half of those who move here end up leaving within just a few years. Why would this be the case? Well, I would say that the number one reason would be that they can't adjust to the way things are here, compared to where they came from. Society is different here than in the States. Everything works differently here. If you are here on Vacation, you don't get the feel for that, because people give you more leeway. If you are just here for a short time your Filipino acquaintances can put up with you for a few weeks until you leave. They make adjustments and give you leeway with your different ways. However, when you come here to live for good, it is YOU who must change. In the beginning, people realize that you are a foreigner and they give you the benefit of the doubt. However, after a while, they expect you to conform to societal norms here, and that is not always easy. A lot of Americans who have vacationed here always tell me that Philippine society and culture is "just the same as ours." Well, I am here to tell you that it is not the same, my friend, it is not even close! If it were the same, incidents like what Feyma wrote about at the Bureau of Immigration wouldn't happen. A friend of mine, Dave Starr had a similar incident recently. What about the things that AmericanLola wrote about Losing Face? These things are just the tip of the iceberg too, so please realize that you will have plenty of adjustments to make when you live here.
Another reason why people end up going back to where they came from is often a lack of income. One very common thing that I hear from people who e-mail me is this: "Hey, I am planning to move to the Philippines, what kind of job can I get when I arrive?" Well, first of all, depending on what type of legal status you intend to set up for your stay here, most likely you won't even have the legal right to work here. If you just get off the plane and have a tourist visa, you cannot legally get a job here! If you want to work here you need a work permit. If you are a tourist, the odds of getting a work permit are somewhat small. You are supposed to be vacationing here, not working! If you get a resident visa (like a 13 series visa or a retirement visa) the work permit is automatically included with the visa.
OK, so now you have your work permit, right? What kind of job can you get now? Well, are you willing to work for local wages? Maybe P200 per day or so (that's about $5), and that is PER DAY not per hour. If you are like me, you aren't willing to work for that type of wage. But, don't fret, you can still make a good living here. You need to start your own business of some kind.
In addition, if you decide to live here, I recommend that you follow one thing that Feyma and I did when we moved here. Before moving, we made a commitment to each other that no matter what, we had to stay for 5 years. If we hated it here, or if we loved it, no matter, we had to stay, and could not consider leaving until we had been living here for 5 years. The thing is, if you leave when the going gets tough, you are not giving yourself adequate time to adjust to life here. You must take time, learn from hard knocks and force yourself to adjust to life here. If you leave after 6 months or so, you are selling yourself short, and you are really wasting your time and the money that you spent to set up life here. Hang in there, and force yourself to give adequate time for the adjustment.
So, what do you think, are you really ready to make such a commitment? If you are willing to go through some hard times in adjusting, and if you have enough money to ride out the storm, I think that moving here is a great thing. Feyma and I have talked about this in recent years and we agree that at this point in our lives we would not even consider moving back to the States, or anywhere else. We rode out the hard times, and we worked out the financial side of things too.
We'll be staying. How about you? Will you be joining us?